Tycoon Sudhir (2nd Left) officially launching Noor's Restaurant located at Kingdom Kampala Mall
City businessman Dr Sudhir Ruparelia has urged Ugandans to stay safe and look after themselves from Corona virus pandemic as they enter new year 2021.
Dr Sudhir Ruparelia made the remarks while officiating at the opening of Noor's Restaurant at Kingdom Kampala Mall in Kampala city.
Noor's Restaurant is owned by Noor Hashim who is the daughter of Dr. Mohammed Hashim.
The businessman said that 2020 has been a tough year for individuals and collectively as a nation but said the country will come out of it stronger together.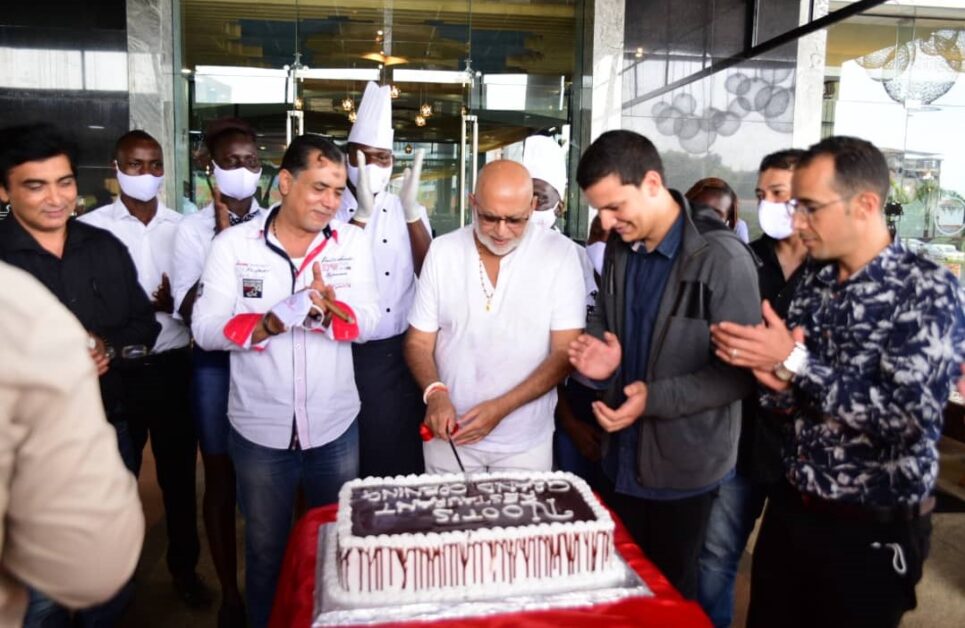 The Honorary Consul of the Federal Democratic Republic of Nepal to Uganda added that with the emergence of various vaccines in different countries to treat the virus, people will no longer be dying in large numbers.
Dr. Ruparelia also wished Ugandans a happy and bright new year 2021.