South African retailer Shoprite will permanently close its Kenya operations this month after suffering a loss of KSh3.2 billion (UShs107.2bn) in the year to June 2020.
The retailer has notified Kenya Union of Commercial Food and Allied Workers that it will shut its head office in January ending its two years of operations in Kenya.
The retailer has closed its four outlets in Westgate Mall, Garden City, Karen branch and the City Mall branch in Nyali, Mombasa and shed hundreds of jobs after its local operations suffered underperformance.
Shoprite has written redundancy letters to its last workers stating the business is no longer viable having suffered a loss of KSh3.2 billion this year.
"Endeavors to continue trading in Kenya is no longer viable. The company suffered losses in the amount of KSh3.239 billion (UShs107.2bn) for the 2019/20 financial period," Shoprite redundancy letters said.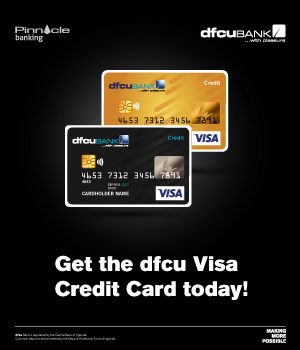 "In line with the company's decision to exit the Kenyan market, it intends to permanently close the home office. It is contemplated that the proposed closure will cause employees at the said office to be declared redundant," the retailer said.
Shoprite, which is retreating in countries outside South Africa, attributing the shutdowns to reduced flow of shoppers.
Shoprite CEO Pieter Engelbrecht during the live cast presentation of the retailer's results said Kenya's three stores have continued to underperform relative to return requirements while one store has been closed given the ensuing economic impact of Covid-19.
Shoprite, which has 2,300 stores across Africa, reported a 6.4 percent rise in sales for the year to June.
The company posted a R28.2 million (KSh1.8 billion) loss for its business outside South Africa, partly attributed to the losses from the Kenya stores.
Its Kenya exit plan comes amid increased competition from cash-rich retailers such as Naivas, Quickmart and Carrefour in a sector where local ones such as Tuskys are struggling with lower sales and mounting debts.
When setting shop in Kenya, Shoprite said it was taking advantage of the disarray in Kenya's retail sector.778
Two of the country's three top retailers Uchumi and Nakumatt were in trouble, with the former having closed stores. Former regional leader Nakumatt collapsed.
Shoprite had planned to open seven stores in Kenya, including six in Nairobi.
-Business Daily