To increase employability of its students, Victoria University has signed a Memorandum of Understanding (MoU) with Wizarts Media, whereby the latter will offer practical digital media training to the students of the fast growing university.
Speaking at the event to sign the deal at the Jinja-road based University on Thursday, Joseph Nyakana, the Victoria University's Academic Registrar, said the partnership will go a long way in equipping students with skills needed to excel in their work.
"Among other things we must have in-depth training of our students during the time they are with us. During the three-year course, our students must have continuous interface with the industry and so Wizarts Media are young innovative people in the industry and provide variety of training opportunities. They provide the contemporary training that is currently needed compared to the traditional media," he said.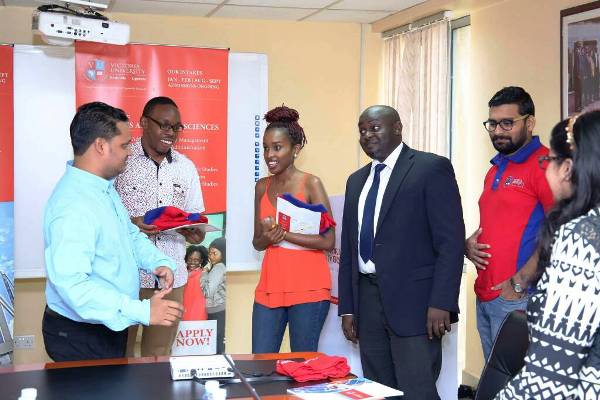 Wizarts Media is a production house started in 2008 whose core business is making radio and television programmes, ranging from radio/ TV spots and commercials, to radio/TV features, talk shows, dramas, and documentaries.