The Uganda Freight Forwarders Association, in partnership with the National Logistics Platform and the Ministry of Works and Transport, will host the second Regional Logistics Expo 2019 on August 21 – 22, 2019 at the Sheraton Kampala Hotel, under the theme "Innovative and Sustainable Solutions for Freight Logistics."
Expected to attract over 500 local and international participants, the expo will examine how the industry can keep readjusting in an ever shifting business environment through human resource skilling and reskilling, professionalism and self-regulation, as well as embracing innovations like blockchain technology, artificial intelligence, the internet of things and big data. 
"We intend to align our views on whatever is happening in the East African Community (EAC) and beyond so that we can position freight logistics better, to meet the dynamic demands of these projects and opportunities," said Mr Hussein Kiddedde, the UFFA Chairman, who also doubles as the Chairperson, Organizing Committee, of the Expo.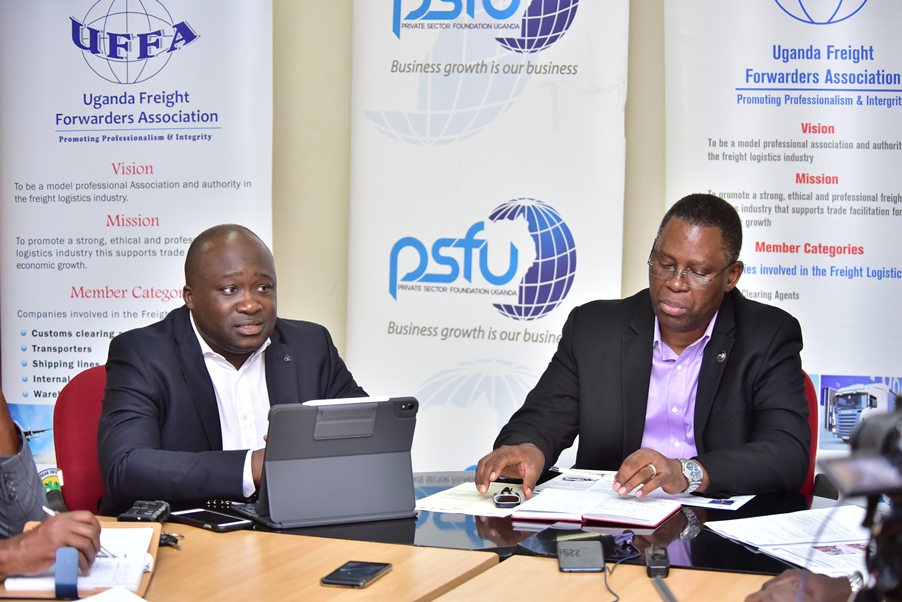 Also to be addressed is the fragmentation at both enterprise and regulatory level within the freight logistics industry. This division has resulted in a disjointed industry with limited information sharing and difficulties in quantifying practicing professionals.
In addition, the numerous policy and regulatory challenges that hinder competitiveness in freight logistics including inconsistent vehicle axle load control limits, dimensions and numbers of axle limits, operational costs and tariffs, amongst others, will be tackled.
Cross-border issues have acquired prominence in the region and across the continent, including a half-year long border dispute between Uganda and Rwanda.
In the meantime the Democratic Republic of Congo, with a population of over 80 million, has applied to join the East African Community.
Relatedly, the African Development Bank has intensified calls for the continent to open up its borders.
All these developments present new opportunities and challenges for the freight logistics industry, which the Regional Logistics Expo 2019 will address.
The exhibition outside the conference hall will be free to the public, he added.
TradeMark East Africa and the Uganda Revenue Authority (URA) are the other Expo partners apart from the MoWT and the Private Sector Foundation Uganda's NLP.