US Vice President Mike Pence is already planning his inauguration in anticipation of President Donald Trump's removal from office in an impeachment, Congresswoman Maxine Waters has said.
"Mike Pence is somewhere planning an inauguration. Priebus and Spicer will lead the transition," Democratic Representative Waters tweeted on Sunday, referring to former White House chief of staff Reince Priebus and former White House spokesman Sean Spicer, who resigned from their positions in recent days
Priebus was reportedly pushed out this Friday after a stormy six-month tenure. He has been in a public feud with Anthony Scaramucci, Trump's newly-appointed communications director.
Spicer stepped down on July 21 after Trump had named Scaramucci his new communications director, a decision he strongly disapproved of.
Impeachment proceedings against Trump are unlikely to advance in the near future as the US Constitution stipulates that a president can be impeached for committing "high crimes and misdemeanors."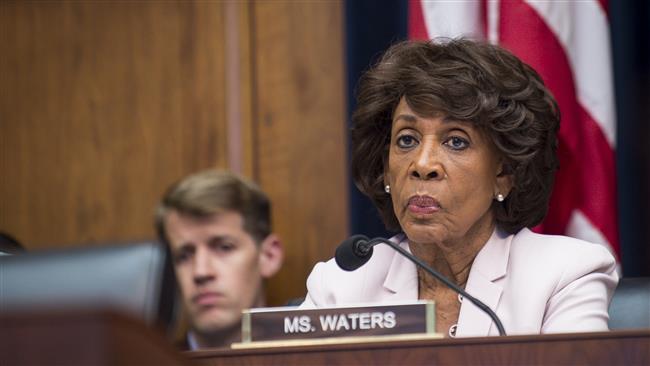 A majority vote in the House, currently controlled by Republicans, is required to impeach a president. Democrats are in minority in both houses of Congress, but still House Democrats reportedly have held meetings to discuss the possibility of Trump.
Representative Waters has been among Trump's most vocal critics in Congress and has repeatedly raised the notion of kicking him from office.
Democratic Representative Brad Sherman introduced a resolution earlier this month accusing the US president of obstructing justice by firing FBI Director James Comey, who was at the time leading an active investigation that could bring down Trump.
The probe was looking into possible collusion between Trump's presidential campaign and Russia. The Trump campaign and the Russian government both reject claims that Russia  meddled in the 2016 US election in order to defeat Hillary Clinton, the Democratic candidate.
Press TV