Workers' MP, Dr. Sam Lyomoki
Members of Parliament representing workers have vowed to stop government's move to force Parliament throw out the NSSF amendment Bill 2019 which contain a clause seeking to allow members to access their savings when they have saved for at least 10 years or 45 years.
This is after President Yoweri Museveni last week reportedly rejected changes in the NSSF Amendment Bill 2019 intended to allow members mid-term access to their savings, saying it would collapse the National Social Security Fund (NSSF).
The report of the joint committee on the NSSF Amendment Bill that was submitted to the Speaker of Parliament had allowed the changes to allow members to access 20% of their benefits when they have saved for at least 10 years and are 45.
Led by Dr. Sam Lyomoki, Workers' MPs said that though the committee report on this controversial NSSF bill approved this clause of midterm access to the fund, a group of individuals which misadvised the president that they would not get funds to pay benefits of the saver after saving for 10 years or 45.
Dr. Lyomoki accused the Managing Director of the NSSF Richard Byarugaba,  Finance Minister Matia Kasaija and some officials of the Uganda Retirements Benefits Regulatory Authority who he did not mention  of suffocating the workers interest by ill advising the President that the NSSF  would not be with funds at midterm access as the new bill proposes.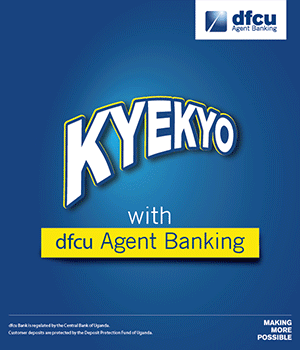 He added that  he will lead a group of workers' MPs and workers movement to camp at Parliament when Parliament resumes work  to push for the passing of the bill as processed by  the joint Committee of parliament .
The Fund, currently valued at around Shs13 trillion would give out Shs2.6 trillion on a 20% payout.
The benefits payout for the financial year 2020/2021 are projected at Shs800 billion .