Victoria University, one of the young private-owned fast growing Universities in Uganda has revealed plans to expand after acquiring another piece of land where they intend to construct a new campus.
This was revealed by Rajiv Ruparelia, the University Promoter and Director during the University's 4th graduation ceremony at Munyonyo Commonwealth Resort Hotel on Friday.
"Victoria University has acquired a 45-acre piece of land in Naalya (an upscale Kampala suburb) to design and construct a fully fledged campus for hands on training in technology and other courses with facilities like laboratories," Rajiv said, adding that most of the University's graduates are already working because the University is practical centered.
The University says it's ready to roll out courses in artificial intelligence and robotics.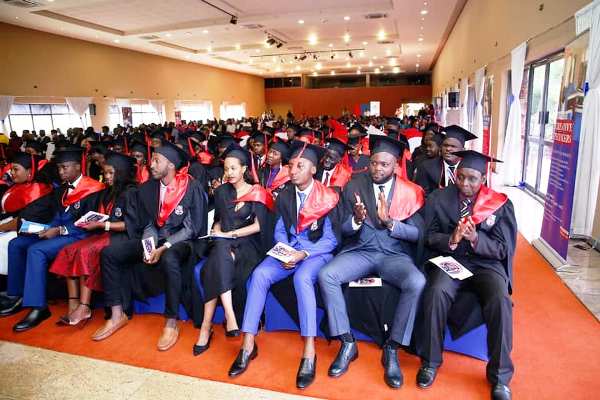 The University Vice Chancellor, Krishna Sarma, revealed that they will be introducing the specialised course soon.
"The faculty is working round the clock to bring in real training possibilities in the areas of Artificial Intelligence and Robotics, information security and computer forensics," Sharma said.
Once this is put into effect, the institution will come off as the first university in the country to offer the said course.
In addition to the already existing faculties, the university will also introduce a fully equipped Centre for Languages that will cover French, English, and Chinese.
"Our Faculty of Humanities and Social Sciences is set to launch a fully-fledged language Centre which will be teaching English, French, and Chinese language," Sharma said.
Themed under Developing Agents of Change, the graduation saw Andrew Mwenda and Dr Hirag J. Kotecha added to the University's Council Committee.
The ceremony comprised four students getting awarded diplomas and the rest undergraduate degrees. All graduates were from four faculties that are currently catered for by the university.
Of the 52 graduates passed out, only four emerged with first classes and were awarded plaques and cash prizes of Shs500,000 each.
Social Work and Social Administration's Shayna Allen scored a Cumulative Grade Point Average (CGPA) of 4.93.
Shayna also scooped the accolades for the best student from her faculty, best performing female student, and best student overall claiming a total of Shs2 million and three plaques.
By Drake Nyamugabwa