Panelists that graced the 2021 Women's Conference organized by URA
As Uganda prepares to join the rest of the world to commemorate the International Women's on March 8th, URA Saturday organized a special conference for women to join hands and empower each other irrespective of their different business areas.
The conference held at the Next Media auditorium focused on the theme, "Women Rising to the challenge amidst a changing business environment."
The theme highlighted the need for women to re-invent and think of creative ways of doing things differently in the competitive business environment amidst the COVID pandemic.
In her key note speaker Patience Rubagumya, the Commissioner Legal services & Board Affairs at URA explained that women have been affected most by the pandemic.
For example, the most hit businesses are the Small and Medium Enterprises(SMES) and the informal sector that employs more women than the men.
She also quoted a recent business impact survey conducted by Makerere University in 2020 which indicated that 62.3% of the companies considered scaling down by laying off workers. All these factors negatively affected women's ability to support themselves and their families.
Mrs. Rubagumya told the women to forge partnerships and discuss issues as a means to support each other.
"As an organization, we have purposed to be a business enabler by continuously listening to our stakeholders and clients and develop solutions to facilitate their businesses," she emphasized.
She hinted on the immense opportunities presented by the ongoing URA KAKASA campaign, advising women to embrace voluntary disclosure and Electronic Fiscal Receipting and Invoicing Solution to ease business.
URA also continues to increase taxpayer education and financial literacy through free online business webinars and to devise means on how to support women trading across the border.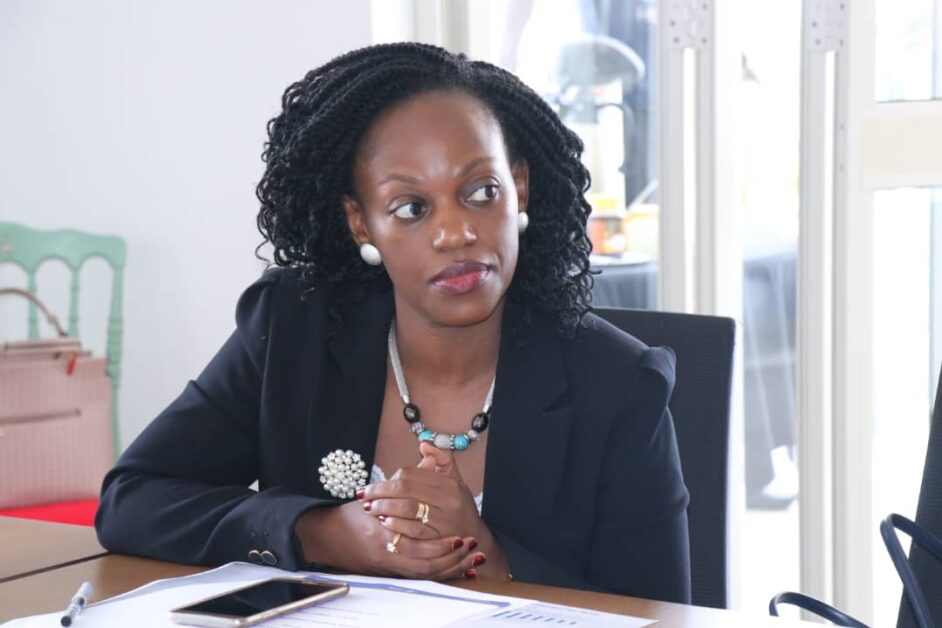 On the other hand, Annet Nakawunde, the Managing Director Finance Trust Bank encouraged women to seize the opportunities brought about by Covid rather than being held in lamentations.
She encouraged women to rely on online business operations and join developmental groups so that they access credit from banks. She gave an example of teachers that have reinvented different ways of survival other their teaching jobs.
"Whereas it is true that Covid has affected us [women], there are also opportunities that have come with this season. Women should appreciate technology more by interacting with "machines" as they go about their business." She advised women. However, Nakawunde expressed that as a country that internet stability is still a hindrance to businesses.
The Registrar General of Uganda Registration Services Bureau- Mercy Kainobwisho encouraged women to formalize their businesses for sustainability and government sponsorship.
"During lockdown, government promised to support small business. However, this was an uphill task because most of the small businesses are not registered."
Connie Kekihembo, the Chief Executive Officer of the Uganda Women Entrepreneurs Association Limited advised the women who want to compete in the challenging business environment to consider personal branding beyond their products. She noted that having a good brand is important but a good personality and a story behind the product pushes one further in the market. Kekihembo told women to have key values of trust, integrity in order to win clients' confidence and thrive in business.
Some of the key women dignitaries who graced the 2021 URA annual women's conference were; Rosa Malango, the United Nations Resident Coordinator for Uganda, Members of Parliament of Uganda and other women in leadership.