A number of Ugandans have taken to their social media accounts to express their fury at the directive by Uganda Communications Commission (UCC) to register their accounts for license if they intend to upload videos for public consumption.
UCC in its public notice issued yesterday defended their decision, citing sections 2, 5 and 27 of the UCC Act and Regulations 5 of the Uganda Communications (Content) Regulations 2019, arguing that the provisions mandate UCC to license, regulate and set standards for the provision of all communication services in Uganda, including radio communication and online broadcasting.
The Commission argued that the new regulations are intended to promote and safeguard the interest of consumers, operators, viewers and listeners.
"The purpose of this public notice therefore is to advise all persons currently offering or planning to commence the provision of online data communication and broadcasting services including but not limited to blogs, online televisions, online radios, online newspapers, audio over IP, Internet Protocol TV, Video on Demand, Digital Audio radios and televisions, internet/web televisions to obtain authoristaion from UCC before providing such services to the public," UCC's Public Notice read in part.
The Commission further revealed that all persons engaged in the provision of the above services are accordingly advised to regularize their operations by obtaining the necessary authorization from UCC by 5th October 2020 and they are to pay Shs100,000 annually to obtain the license, which is subject to certain terms and conditions too.
As soon as the notice hit the public, it became subject for debate with social media users asking UCC to clarify on the matter to which UCC replied, "If your Social Media page is used to transmitting sound, video or data intended for simultaneous reception by the public (Broadcasting) and by data, we mean electronic representation of information in any form including audiovisual, you need authorisation as a data communicator."
Ibrahim Bbossa, UCC Spokesperson defended the regulations saying they are aimed at curtailing the massive misinformation that has eaten up the internet space in Uganda.
He said, "The broadcasting and data communication ecosystem today suffers from Misinformation, Disinformation, Mal-information and others. The regulator is charged with the responsibility of receiving, investigating and arbitrating complaints. How do you engage broadcasters you do not know?"
However, Ugandans were quick to punch holes into his arguments with NTV Journalist, Raymond Mujuni firing back, "What, for example, is misinformation? Who determines what is and what isn't misinformation? Whose truth is truth enough? Whose truth isn't truth? What processes does UCC have to tell what is misinformation?"
Mujuni added, "How many broadcasters will you know? Will, for example, the (New York Times) NYT, BBC, Guardian be asked to register? Will all people outside Uganda tweeting about Uganda have to first register with you? Who then, is a Ugandan broadcaster and who isn't?"
Another journalist, Lydia Namubiru doubled on the questions asking if UCC is leading by example by first acquiring licenses for its social media handles, "What is the licence number for this twitter account from which you are broadcasting these instructions?"
One social media users Muyonjo remarked, "Slept in Uganda yesterday and woke up in North Korea today."
Arnold Kass wondered why the same UCC scrutiny isn't extended to Telecoms that have made poor service delivery their daily menu, "Instead of ensuring better service delivery from service providers and regulating the cost of internet services you're busy encroaching on our human rights. We have a mandate to do whatever we want on our social media platforms. You don't own them at all."
Martin Namara had no kind words for UCC saying, "Raise revenue from citizens, put (it) in treasury then (it's) stolen by untouchables, then go back to people the cycle does not end. Stop provoking Ugandans. We pay OTT and buy data. Don't come into our only remaining space of survival. Cling onto your offices and leave our media alone."
David Agaba blamed the mess in ICT sector on failure by political heads to understand how social media works. He cited Minister of ICT, Judith Nabakooba remarking, "The minister of information and technology knows nothing about internet she even doesn't hold a certificate in ICT. What do you expect?"
Hanny Prisca wrote, "So my mother doesn't charge me for the brain she gave me and you want to make money off it because I am creative to make my own content to earn a living?"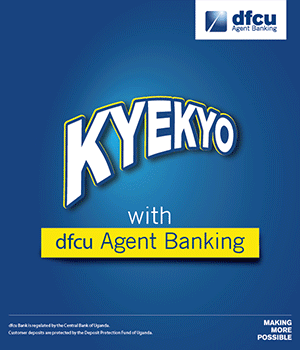 Shamie Nsereko asked, "My question to UCC_Official is, do you pay all these social media platforms for us to access them as a country? If not why would you make us seek (your) permission on something you didn't invent? Come up with your social media platforms n we shall seek permission for those."
However, UCC is yet to respond to any of the questions that have been raised.