Uganda's coffee exports for the Financial Year 2019/20 amounted to 5,103,771-60 kilo bags worth US$496 million (UShs1.8 trillion) compared to 4,168,408-60 kilo bags worth US$415 million (UShs1.52 trillion) the previous year, figures from Uganda Coffee Development Authority show.
This represents 22% and19% increase in both quantity and value respectively.
According to UCDA monthly report for June 2020, coffee exports in June 2020 amounted to 420,373-60 kilo bags worth US$39.99 million (UShs147bn).
This comprised 344,438 bags (US$29.13 million) of Robusta and 75,935 bags (US$10.86million) of Arabica.
This was an increase of 23.17% and 25.47% in quantity and value respectively from the same month last year.
By comparing quantity of coffee exported by type in the same month of last Coffee Year (June 2019), Robusta increased both in quantity and value (34.39% and of 32.14%) respectively.
Arabica exports registered a 10.67% decrease in quantity and 9.39% increase in value.
"The increase in exports has been attributed to the increased production on account of fruition of the newly planted coffee, and favourable weather, the lower global prices due to COVID-19 related lower demand from consuming countries notwithstanding. Exports were to some extent constrained by delays especially at Malaba border post whereby drivers undergo thorough testing for COVID-19 pandemic, the report reads in part.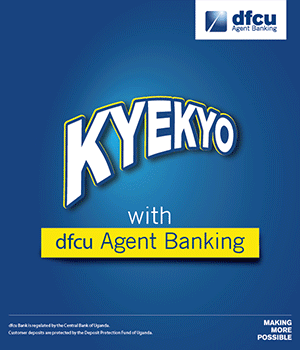 In terms of market destinations for Uganda's coffee, Italy maintained the highest market share with 31.08% compared with 31.18% last month.
It was followed by Sudan 22.90% compared with 18.16% in May, Germany 11.29% compared with 11.06% and Belgium 6.60% compared with 5.07% the previous month.
Coffee exports to Africa amounted to 106,715 bags, representing a market share of 25.39% compared to 86,854 bags (19.85%) the previous month.
African countries included Sudan, Morocco, South Africa, Kenya and Egypt.
"Europe remains the main destination for Uganda's coffees with a 58% imports share," the report says.
Local Situation
During the month of June 2020, farm gate prices ranged from UShs1,700-2,000 per kilo of Kiboko (Robusta dry cherries); Shs.3,700-4,000 for FAQ; Sh.4,200-4,800 for Arabica parchment ; and Sh.4,000-4,500 per kilo for Drugar from Kasese.
Robusta Kiboko averaged Shs1,850 per kilo; FAQ Shs3,850 per kilo, Arabica parchment Shs4,500 per kilo and Drugar Shs4,250 per kilo.
Global Situation
World coffee exports amounted to10.49 million bags in May 2020,compared with 12.29million in May 2019.
The report adds that exports in the first 8 months of Coffee Year 2019/20 (Oct2019 to May 2020) have decreased by 4.7% to 83.81 million bags compared with 87.96 million bags in the same period in 2018/19.
The ICO Composite Indicator price decreased by 5.2% to 99.05 US cents/lb in June 2020 from US cents /lb 104.45 in May 2020.
"Expectations of a bumper harvest from Brazil's harvest and outlook for decreased COVID-19 related demand put pressure on coffee prices," the report says.
Outlook
UCDA says it continued to monitor cooperative societies which had been allocated fertilizers to ensure proper accountability and profiling of benefiaries.
"Enforcement of quality standards through on farm and factory inspection, registration and licensing continued during the month. Using COVID-19 guidelines of maintaining social distance and minimizing contact, UCDA field officers continued to provide extension services that ensured proper maintenance of coffee gardens during the first season of 2020," the report says, adding that UCDA verified and certified Arabica coffee nurseries and CWDr mother gardens in readiness for second rainy season.
UCDA says coffee exports are projected to be 450,000 bags in July 2020 as the main season in Masaka and South-western regions peaks. The season has been supported by favourable rains, UCDA says.
For almost 10 years, Government has been promoting planting of new coffee trees by giving out free seedlings to farmers.
This will play a big in Uganda's move to increase coffee production to 20m-60kh bags by 2025.