Uganda Revenue Authority (URA)'s Commissioner for Customs Dicksons Kateshumbwa (in featured photo) has today been elected as the Chairperson of the World Customs Organization (WCO) Council after defeating his Russian counterpart Ruslan Davydov during the annual WCO Council session that ended today at the WCO headquarters in Brussels, Belgium.
Kateshumbwa takes over from Uruguay's Enrique Canon who has been the Council Chairperson for the last 2 years.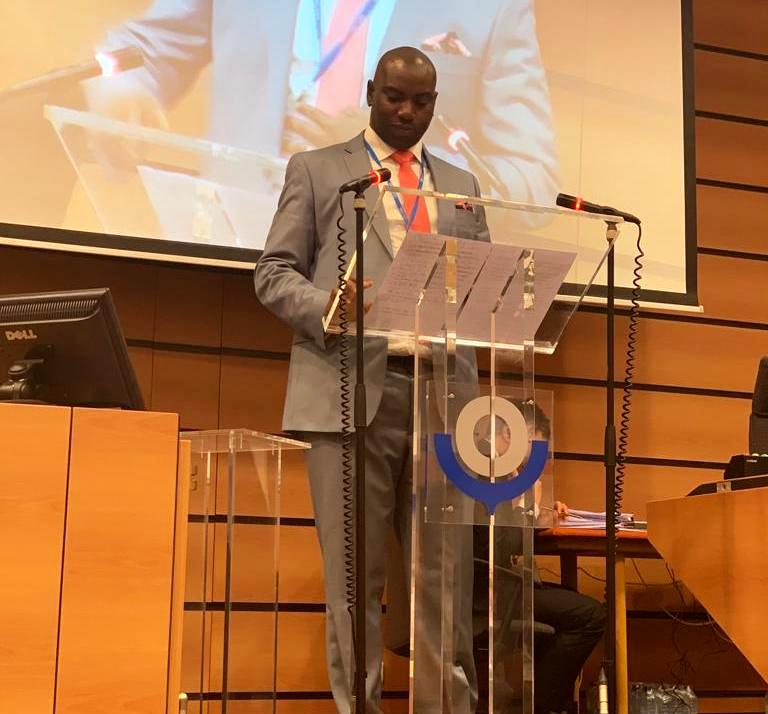 The WCO Council is the highest supreme body of the World Customs Organization, shapes the global customs and trade agenda and makes final decisions on Customs matters.
The Council is composed of all Directors General of Customs or Commissioners of Customs from the WCOs 181 members / countries across the world. It also includes special bodies as observer members such as European Union, World Banks, IMF, African Union and other Regional blocks.
As Council Chairperson, Kateshumbwa will also preside over the WCOs Policy Commission that meets twice a year. He will chair all council meetings that take place annually.
While this is not a full time activity, it is a huge responsibility for Kateshumbwa to ensure he steers the global customs agenda to focus on key WCO priorities and emerging areas such as implementing the Trade Facilitation Agreement (TFA), capacity building for members, comprehensive review of the harmonized system, the revised Kyoto Convention, r-Commerce, Illicit Financial Flows, Customs Performance Measurement, emerging technologies, Security, Revenue Collection Compliance among others.
He follows the footsteps of Pravin Gordhan, the former Minister of Finance, and currently the Minister of Public Enterprises, Republic of South Africa who was Chairperson from 2001 to 2006 and the only ever from African Region.
His election is also a vote of confidence in Uganda and a great recognition of URA's tremendous Customs reforms that have attracted global attention.
Last year Uganda was the first country in Africa to host the WCO Global AEO Conference that attracted over 1000 delegates.
Kateshumbwa remains the Commissioner Customs at the URA. His election comes amidst the changing role of Customs globally from largely Revenue collection to Trade Facilitation and managing supply chain security as well as growing global trade threats of protectionism and illegal trade.