Uganda Tourism Board (UTB) has embarked on integrating all digital marketing tools aimed at meeting its mandate of increasing the volumes and value of tourism in Uganda for both international and local tourists.
According to UTB Deputy CEO, Bradford Ochieng, UTB will work with Information Communication Technology (ICT) stakeholders to among others increase connectivity in tourist sites, ease payment systems at tourist sites and increase the flow of information about tourism sites available to the markets.
He adds that UTB is in final stages of finalizing an integrated system that will distribute information about the tourism sector.
"To ease tourism and drive tourism business higher, we are working with NITA-U and telecom companies to increase connectivity and allow pay on spot payment systems at remote tourist sites across Uganda," Ochieng said.
He made the remarks during a recent 3-day media training held at Brovad Hotel on Kalangala island aimed at fostering more understanding of the tourism sector.
The training was also attended by key Ministry of Tourism agency representatives including Uganda Wildlife Authority (UWA), Uganda World life Conservation and Education Centre (UWEC), Uganda Hotel Operators Association (UHOA), Association of Uganda Tour Operators (AUTO) and Kalangala district officials among others
The UTB Public Relations Officer, Sandra Natukunda said that in a bid to increase the flow of information about Uganda tourism sector, UTB is in advanced stages of formulating online tourism magazine aimed at assisting international tourists easily access tourism information.
"Searching for destinations is done online; we are in the process of establishing an online magazine, a portal that will be used to help tourists while they are searching for information," she said.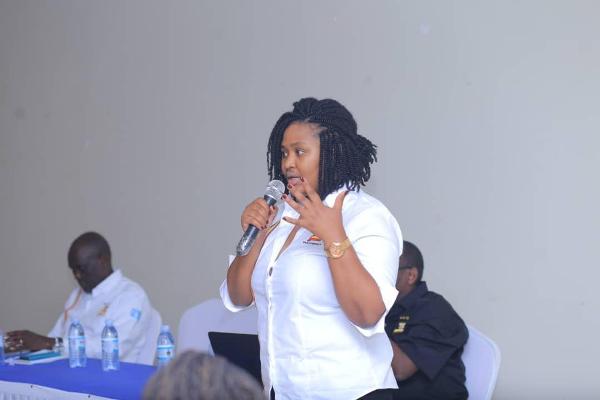 The Former CEO UTB, Stephen Asiimwe, who is now a Consultant, while speaking to the media said that Uganda's tourism sector should be boosted by local media houses like what other international media houses do when they come to Uganda. He named examples like National Geographic (Nat Geo Wild), CNN, BBC among others who he said have showcased Uganda as a top destination for tourists.
By Drake Nyamugabwa