Ugandan Supervisor based in Saudi Arabia has spoken out on the situation of Ugandan domestic workers (housemaids) in the Middle East Country.
Ahmed Sharif Nsamba, who is attached to Ingaz Recruitment Company based in Saudi Arabia, says he is supervising Ugandan workers for four recruitment companies in Uganda; he is responsible for handling cases/ complaints raised by either the workers or employers.
Addressing the press last week, Nsamba revealed that many companies recruit either incompetent or lazy people who can't meet the expected type of domestic employee the sponsors (employers) are looking for yet there is no supervisor in Saudi Arabia to co-ordinate in case of any issues that may arise.
"I handle over 40 cases on weekly basis and most of these (cases) are related to mental problems or traditional diseases of which they are treated as mental cases; many of them end up in hospital and get negative results," Nsamba said, advising other Ugandan labour recruitment and exporting companies to get supervisors in countries where they send Ugandans.
On media reports about complaints raised by Ugandan workers in Middle East Countries, Nsamba said: "Majority of Ugandans don't know what is in the contract; when a girl chooses to terminate the contract, she has to refund the sponsor at least two months and process a ticket back home. No Arab can risk not paying salary to these people. As a supervisor, it is my responsibility to follow up and the labour laws are very clear."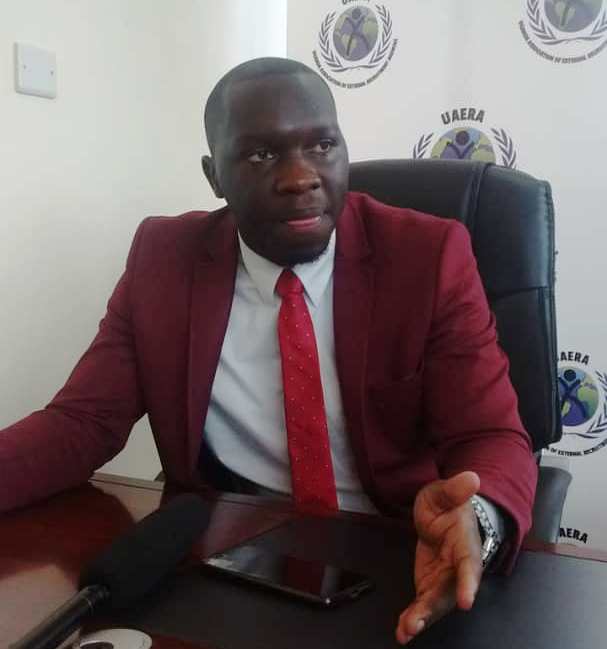 He added that there are cases before his desk where salaries delay, cases where the sponsor is uncomfortable with the girl or cases of sickness, boyfriend or husband back home.
About 2,542 girls have so far been deployed under Ingaz Recruitment Company and about 571 head to Saudi Arabia in the next 3 months.