NBS Television, the flagship brand of Next Media Services, continues to attract best talents in the industry in order to compete favourably in all segments.
The latest is that the views of 'Amasengejje', a popular Luganda bulletin that airs at 7PM will be excited to see one of the best Luganda news anchors in the country.
Zambaali Bulasio Mukasa is the latest to join the ever growing media house.
Taking to his twitter handle today, Kin Kariisa, the Next Media CEO tweeted: "Today, the @nextmediaug family welcomed seasoned Luganda newsreader and reporter Zambaali Bulasio Mukasa who joins the #NBSAmasengejje team. Welcome to the winning squad, Mr Mukasa."
Amasengejje is one of the most watched "Luganda" bulletins during the 7pm hour.
Mukasa, famous for his articulate Luganda and appealing voice, has until recently been working with Buganda Kingdom owned BBS TV and CBS radio as a Luganda news anchor.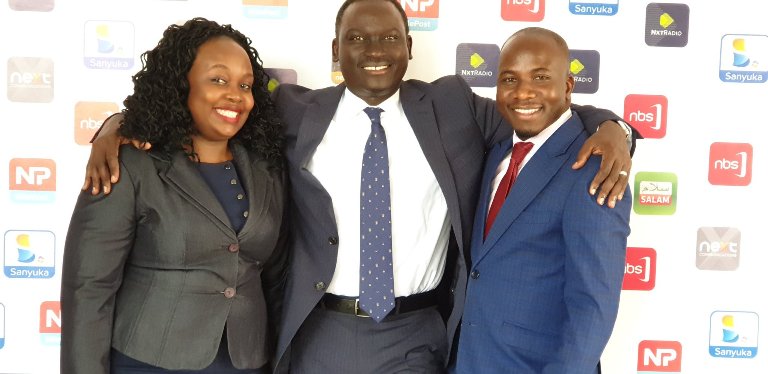 During his unveiling, Mukasa said he's a professional journalist and has been in the media industry for the last 12 years.
During his brief speech, Mukasa said he joined NBS "to serve the viewers" not himself.
He joins the media house as NBS TV revamps its 7PM bulletin 'Amasengejje' by launching the "Wanguula Na Amasengejje" promotion.
"…. We are launching the "Wangula Ne Amasengejje" promo that will run for 4 weeks to say "Thank you" to our viewers, build brand loyalty and recruit more viewers," Joseph Kigozi, Chief Strategy Officer, Next Media Services said in a statement.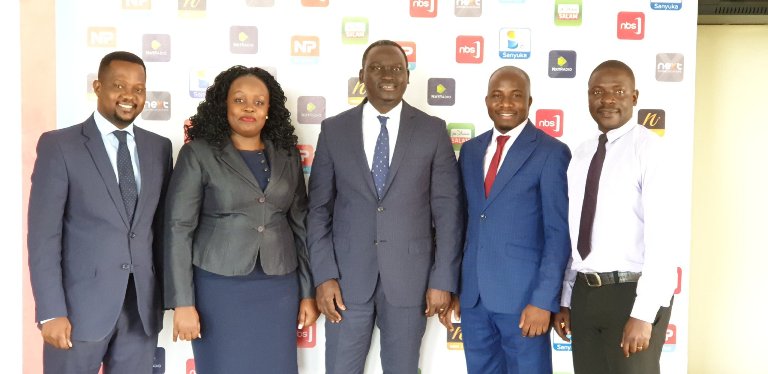 "Viewers will participate by simply SMSing the word "Amasengejje" to 8008 to enter the draw to WIN A BRAND-NEW FLAT SCREEN," he added.
He said a five-minute segment will be created in Amasengejje in which winners will be randomly selected from numbers that have participated.
"The winning call will be made and winner asked one or two questions to prove they watch Amasengejje," Kigozi said, adding that draws will air on Sunday, Tuesday and Thursday.
"We shall go that extra mile to bring that Brand-New Flat Screen closer to the winner through community visits to enable the public interact with their reporters and anchors," he added.