Uganda has joined the rest of the world to mourn the demise of Yukiya Amano, the head of the International Atomic Energy Agency (IAEA).
"The Secretariat of the International Atomic Energy Agency regrets to inform with deepest sadness of the passing away of Director General Yukiya Amano," a statement posted on the agency's website read.
Eng. Irene Muloni, the Minister of Energy and Mineral Development expressed utter shock at the news that filtered in on Monday after the announcement by the Secretariat of the Agency in Vienna, Austria that the 72-year-old Japanese Diplomat had passed on.
"I'm really very shocked! It's a pity that we have lost a very great committed man. He was very instrumental in helping us as a country to bring in the cobalt 60 Cancer Treatment Machine and seeing Uganda realise its full potential of using nuclear energy for peaceful purposes," said Muloni.
Sarah Nafuna, the Head Nuclear Unit at the Ministry of Energy and the National Liaison officer to the IAEA also expressed her sincere regrets at the death of the Director General.
"We shall miss our DG (Director General of IAEA). His support to the development of Uganda's Nuclear Power Project for peaceful purposes and acquiring the Cancer Treatment Machine at Uganda Cancer Institute was very key to our country. He even attended its commissioning,"recalled Nafuna.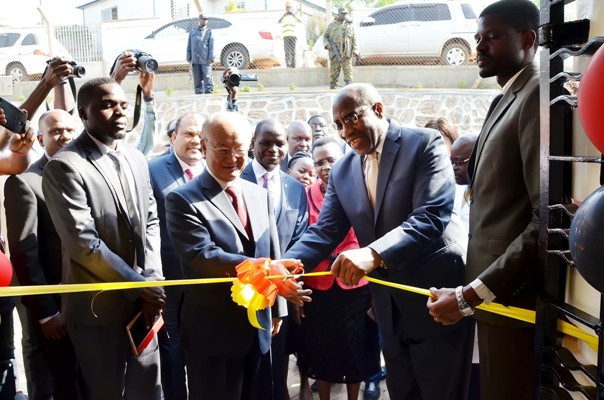 Amano met the president early in January 2018 ahead of the commissioning of the Cobalt 60 cancer machine at Uganda Cancer Institute, Mulago. At the meeting at State House, President Yoweri Museveni stressed the importance of peaceful use of nuclear both in resolving Africa's energy needs and on health matters.