The Ministry of ICT & National Guidance wants government to allocate it   Shs92.6bn that will be used to assign addresses to all residential and commercial buildings across the country.
The revelation was made today by Vincent Bagiire, the Permanent Secretary Ministry of ICT & National Guidance while appearing before Parliament's Committee of ICT to receive the Ministry's 2020/2021 national budget framework paper.
Bagiire was accompanied by new ICT Minister Judith Nabakooba and other technocrats from the Ministry.
The PS noted that the allocations approved by the Ministry of Finance will leave the Ministry of ICT with a budget shortfall of Shs166.6bn.
While breaking down the unfunded items, Bagiire said the Ministry needs Shs92.6bn to collect information on physical addresses in the country for easy access and identification of both residential and commercial buildings' locations, which data will be available in digital and physical form.
"The project intends to capture all existing physical addresses into a spatial database; assign addresses to all locations in Uganda without a physical address; link all the addresses to National Identification Information database and develop a framework for update of the developed addressing database," Bagiire said.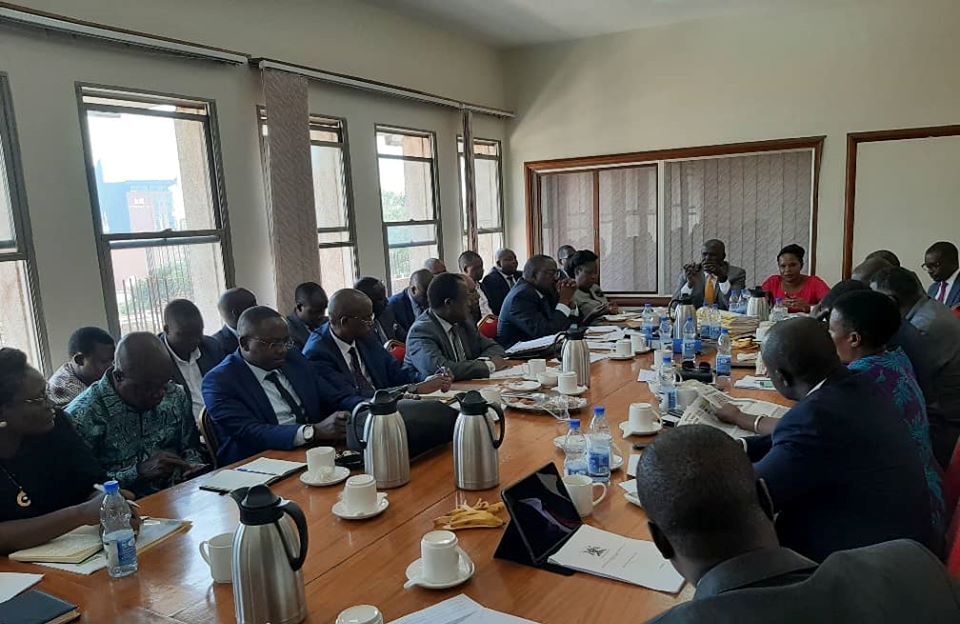 The Permanent Secretary told the Committee that if approved, the project will lead to reduced costs of providing security, emergency and other government services, reduce crime rates and ease in collection of demographic information.
The ICT Ministry is also seeking for Shs12bn for the purchase of 8 camera HD OB van for live coverage for the UBC.
Bagiire noted that the Ministry of ICT and National Guidance was able to support over 70 locally developed applications up to commercialization stage in 2019/2020.
The PS decried the high taxation regime for the ICT sector mainly on ICT devices and related accessories, mobile data, vandalism of ICT infrastructure and lack of funding for the Uganda Institute of Information Communication Technology (UICT) and Operationalization of the Media Council of Uganda.