Uganda's President Yoweir Museveni and his Rwandan counterpart, Paul Kagame on Wednesday signed a Memorandum of Understanding to resolve the ongoing standoff between the two neighboring countries.
The MoU was agreed on in the Angolan capital, Luanda.
Museveni and Kagame were in Angola for the quadripartite summit which is part of the continuation of the dialoguing process aimed at finding a lasting solution to the different regional issues.
In July, the two leaders agreed to continue talking in a bid to find a lasting solution to whatever differences exist between their countries.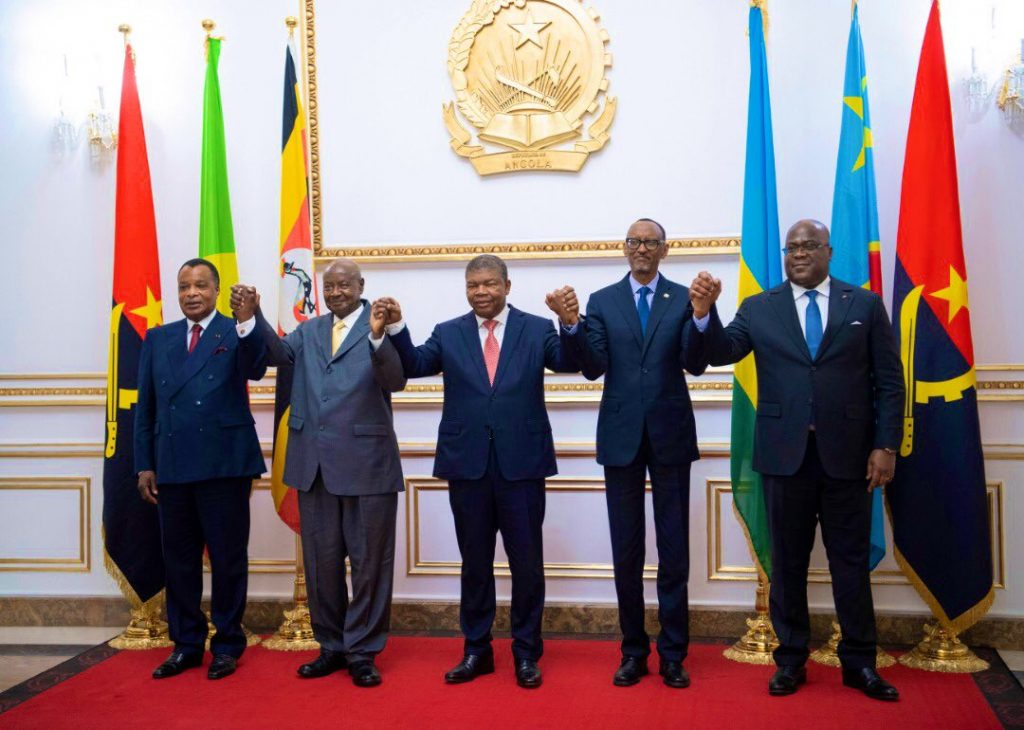 The two presidents were part of a quadripartite summit held in Luanda, Angola, attended by host President, Joao Manuel Lourenco and DR Congo leader Felix Tshisekedi.
In a brief opening address before the leaders went into a closed-door session, President Lourenco said the summit was a follow-up to a tripartite one held on May 31st in Kinshasa, among DR Congo, Rwanda and Angola.
The meeting on Wednesday happened on an invitation by Angolan President João Lourenço, who has been leading negotiations between the two countries.
Congolese President Denis Sassou Nguesso and DR Congo's Felix Tshisekedi attended the meeting.