President Yoweri Museveni hands over a certificate to Sam Zhang Hao (L)
President Yoweri Museveni has awarded Chinese investors behind the Liao Shan Industrial Park, Kapeeka in Nakaseke district with a certificate of recognition.
"I met Chinese Investors led by Sam Zhang Hao, the MD of Liao Shan Industrial Park, Kapeeka. I awarded them a certificate of recognition for establishing the first model industrial park which will be benchmark for development of other parks in Uganda," Museveni said, adding: "Since its inception, Liao Shan Industrial Park has sunk $200 million (Shs741.6bn) and provided over 2500 employment opportunities to Ugandans."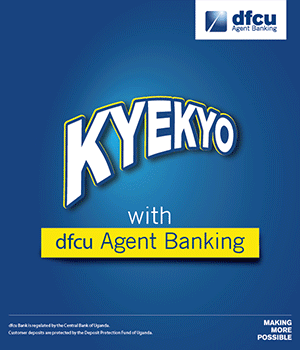 The Industrial Park accommodates many companies including Good Will Ceramics Company Ltd that produces tiles.