FORD Motor Company, in conjunction with its distributor, the Cooper Motor Corporation (CMC) Uganda Limited has spread its free driving skills to Gulu through its highly-acclaimed Driving Skills for Life (DSFL) programme.
DSFL was first implemented in Uganda in 2016 in order to improve driving skills and curb accidents on the roads.
The event, held on Saturday at Boma Grounds in Gulu town, saw participants including Ford clients, businessmen, politicians, civil servants and journalists undergo training by a team of car experts.  The participants got the opportunity to learn about the advanced technological features that the Ford Ranger, Wildtrak and Everest offer such as safety, departure angles, brake distance on gravel and anti-lock braking system (ABS) and how to use other four-wheel drive functions such as traction control, locking differential and drive train.
The DSFL training was done by Derek Kirkby, the Director Training Ford Motor Company South Africaand his partner Motebang Mokoena.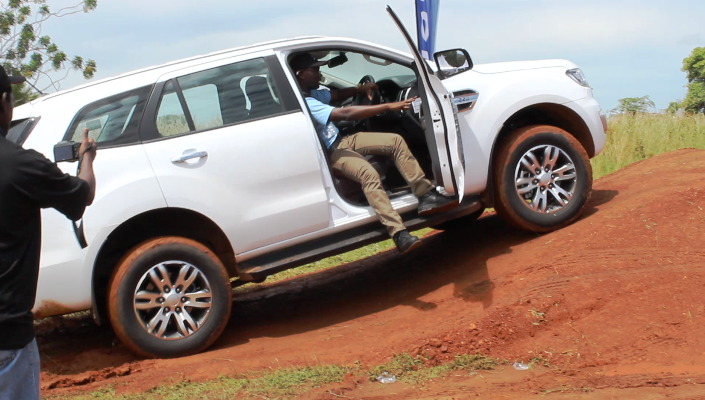 Drinking and driving was also under the spotlight again, with the use of the drunk-driving goggles. These goggles imitate a drunk driver and simulate how alcohol actually impairs driving skills.
Speaking to the trainees, Derek said that most of the road accidents globally are due to human factors. "Safety is one of the key brand pillars for Ford and it's a mindset when we build cars.
With DSFL, we aim at sensitizing drivers to make roads safer and this training shows how they too can be safe, responsible and eco-friendly," Derek said.
Ford launched DSFL in the United States in 2003 and the programme has been improved and adapted to suit local conditions in many other global markets over the years. It was launched in South Africa in 2014, introduced into Angola in 2015 and in 2016 it was rolled out in Nigeria, Uganda, and Kenya.
Ford DSFL, is a comprehensive programme aimed at providing new skills and information to newly licensed drivers and improve the defensive driving ability of experienced drivers. The programme also addresses both the inexperience of young drivers as well as issues surrounding distracted driving, thereby, enhancing eco-driving to personal safety and the environment.