It was choppy trading for the local currency during the week, with no clear established trend. In the early sessions, the shilling held up supported by portfolio flows targeting the government securities market, but later lost steam and weakened as demand rebounded. On the counters the shilling traded within a range of 3695/3705 during the week ending October 9, 2020.

In government securities market, the Treasury bill auction was well bid with yields slightly dropping to 7.144%, 9.360% and 12.000% across the curve. BOU took a little over the offered amount, motivated by the lower rates.

In the regional markets, demand pressure kept the Kenya shilling on the edge, as market hopes were pinned on the Central Bank intervention. Trading was in the range of 108.40/60, while in the Tanzania the political risk sentiment ahead of October 28th elections, undermined the unit and the currency traded with a weak tone at 2313/2327.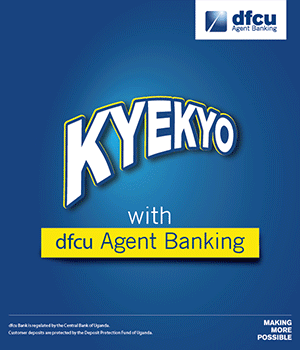 In the global markets, the US dollar drifted towards a small weekly loss as investors wagered on Joe Biden presidency and on more US stimulus spending. In other currencies, the Euro was up against the dollar, in a similar trend, the sterling crept higher and held firm as prospects of Brexit appeared to improve.

"In the coming weeks, markets expectation point to a short intermission, with local currency likely to register small gains, as institutional activity will be focused towards settlement of mid month tax accounts," says Stephen Kaboyo, an analyst and Managing Director at Alpha Capital Partners.