BoU Governor, Prof. Emmanuel Tumusiime-Mutebile
Bank of Uganda (BoU) has spoken out the judgment of the Commercial Division of the High Court in Misc. Application No. 654 of 2020 and High Court Civil Suit No. 43 of 2020 involving M/s Ham Enterprises and Others –Vs- Diamond Trust Bank (U) Ltd and Another, which was delivered on October 07, 2020.
High Court Judge Henry Peter Adonyo ordered Diamond Trust Bank to pay Ham Enterprises Ltd Shs120bn reportedly illegally debited from the company's accounts.
The judge also ordered the bank to pay the company owned by businessman Hamis Kiggundu aka Ham 8% interest rate (Shs9.6bn) as penalty for illegalities carried out on Ham Enterprises Accounts, return all titles previously secured by the bank and release all the personal guarantees.
In a statement dated October9, 2020, BoU Governor, Prof. Emmanuel Tumusiime-Mutebile, says: "We await the detailed written judgment of the Court to assess its implications and to determine an appropriate response thereto, including any future actions with regard to the matter. Bank of Uganda would like to reassure all stakeholders and the general public that the BoU remains committed to ensuring a resilient, sound and stable financial sector."
It should be noted that commercial banks under their umbrella body, Uganda Bankers' Association (UBA) have protested High Court ruling.
In a statement dated October8, 2020, Uganda Bankers' Association says although the association is yet to receive a copy of the detailed judgment, the ramifications of the judgment have sent shockwaves across the entire industry and related stakeholders.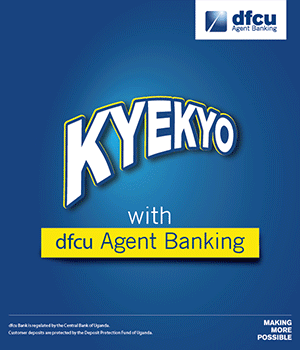 "As a result of the judgment and its implications, the syndication portfolio currently seated with commercial banks that is now at risk is over Shs5.7 Trillion (1.53b USD) of running facilities across various sectors including real estate, road construction, energy covering hydro electric power, oil & gas and manufacturing among others," the statement signed off by UBA Chairman, Mathias Katamba and UBA Executive Director, Wilbrod Humphreys Owor, reads in part.