20 teams are set to participate in the second edition of the Kabira Country Club Football Tournament scheduled for 31st March 2019 at the Club's premises in Bukoto.
During the official launch of the tournament today, Kabira Country Club General Manager Rakesh Hurrychurn said the six a side tournament is aimed at promoting fitness and close cooperation among cooperate companies.
However, one Club is yet to confirm participation.
"Every year we are planning to make the tournament better, we have to make a land mark. The second edition is going to be exciting and very organized compared to the inaugural tournament last year," Hurrychurn said.
Hurrychurn was joined by FUFA officials including Ivan Kintu Bayige, the Club Licensing Manager and Esther Musoke, the Marketing Manager to conduct draws that will see teams play in four groups of 6 players each.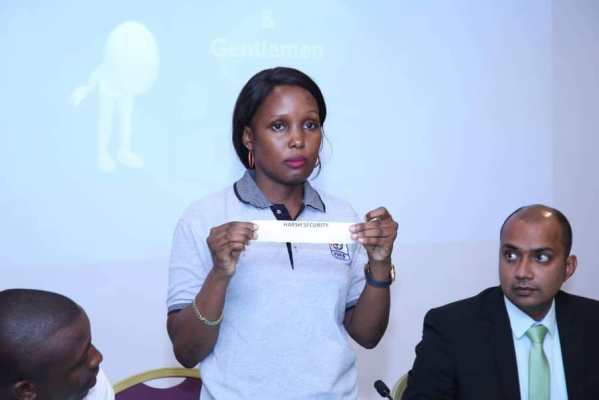 Musoke said any company can participate in this tournament however players licensed in the five FUFA divisions for the last two years are not eligible.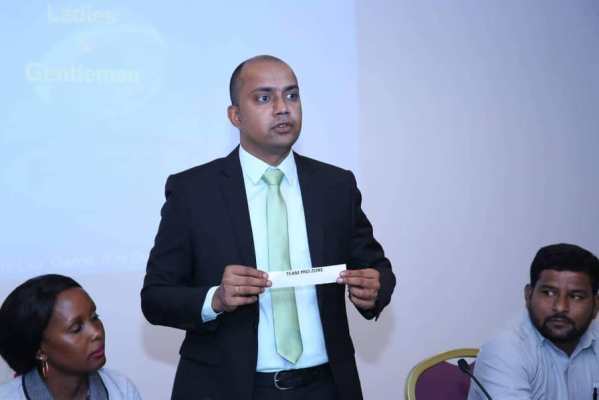 The winner of this year's edition will take home a trophy, medals and Shs1m, while the those in second and third position will take home Shs500,000 and Shs300,000 respectively.
Prozone are the defending champions having defeated Victoria University 1-0 in the final last year.
KABIRA FOOTBALL TOURNAMENT FULL DRAWS
GROUP A
Kabira Country Club
Harsh Security
Kitunga Almini
Yali Uganda
102.1 Fufa Fm
Group B
Premier Advertising
Pan Afric FC
Hisense
Marcos Legends
Top Bloggers Uganda
Group C
Dream Chasers
Pink Tie
Falcons FC
Speke Hotel
Bishops FC
Group D
Pro Zone
Team A
Kings Way
MLS FC
Harh Security B