Uganda's real estate industry is set to be boosted with a new kid on the block that will spur growth in the sector.
ABJA Estates Limited, an indigenous real estate company is the latest entrant in Uganda's property sector.
Founded in June 2018 by home baked Ugandan, the real estate firm is not only playing a part in changing Kampala's skyline, but is building modern fancy houses that will last for generations.
The company's role in reducing the country's housing deficit is a big hallmark.
Uganda's population is projected to grow to 41.2 million by 2020 (UBOS) and yet the country currently has a housing deficit of 1.2 million units, with Kampala at a staggering deficit of over 200,000 units.
In an exclusive interview with Business Focus at one of the company's properties in Kisasi, a Kampala suburb, Jane Acilo Nkya, the founder and Managing Director of ABJA Estates Limited revealed that quality and outstanding designs is the trademark of her projects.
"Our furniture and designs are unique. We want to build modern houses that resonate well with millennials," Acilo said, adding: "When constructing a building, we ensure that it will stand the test of time in terms of life span, quality and designs."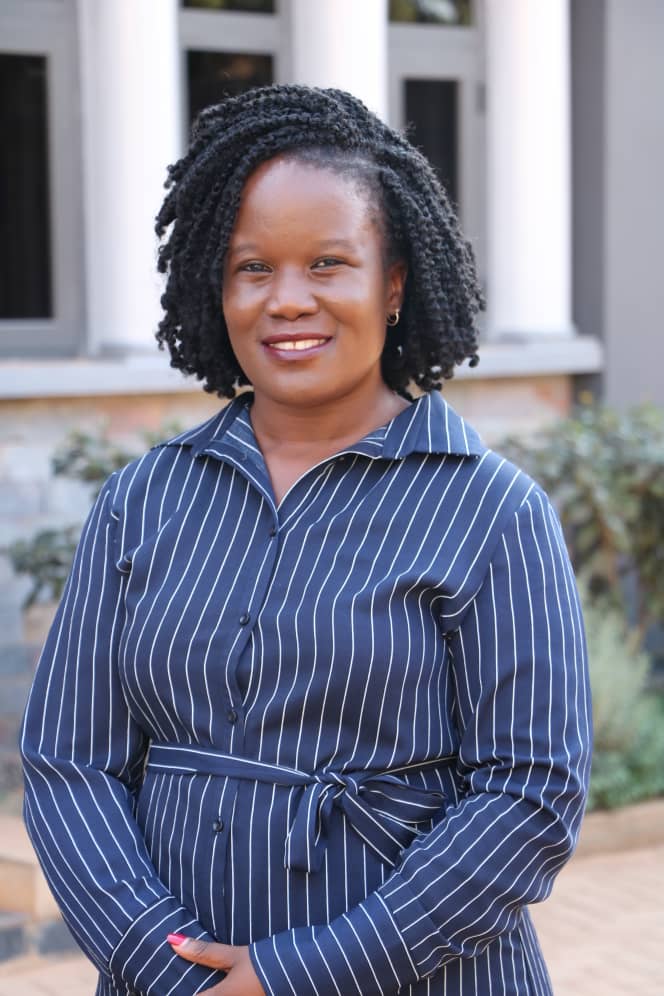 Asked why she quit her well paying job at National Water and Sewerage Corporation(NWSC) to venture into business, the IT graduate said that she drew inspiration from her late mother who had strong interest in real estate sector.
"I saw my mum build all the properties she had. I used to go with her to inspect the sites when I was still young and loved whatever she was doing," the youthful entrepreneur reminisces.
She entered the property business by buying a plot of land from a friend to her late mother in 2017.
"I bought it at a good price. He also gave me tips on real estate business and encouraged me to go for it," Acilo said, adding that she used her savings to buy her first property (plot of land) in Kampala.
Before developing the plot, Acilo got another opportunity to buy an incomplete building in Kira Municipality at an attractive price.
With support from her husband, savings and a loan, Acilo bought the building and turned it into a modern house that is now earning her rental income.
She has since expanded into building plush apartments for sale.
For example, she is putting final touches on two state-of- the art bungalows in Kira Municipality. Each of the bungalows has four bed rooms, four bathrooms and a guest house.
"These modern bungalows will be ready by end of April at attractive prices. They are perfect for a family," Acilo said.
Each bungalow sits on 25 decimals.
On payment arrangements for her properties, Acilo said there are several financing options.
"ABJA Estates has an agreement with Stanbic and Housing Finance Bank. Buyers get financing from these institutions to buy our buildings," she said.
Speaking about rentals, she said: "We have fully furnished and fitted rentals for both local and foreign guests in Kisasi. We charge US$75 per night and security is guaranteed with surveillance cameras 24/7."
More projects in pipeline
Acilo revealed that there are 12 condominiums coming up in Kira. These are at the designing stage.
Eight of the apartments will be 2-bed roomed with a cubic for the maid. The other four apartments will be 1-bed roomed without a cubic for the maid.
"Our condominiums are spacious, well-done, uncongested, near to the main road and have ample parking space," she said, adding that all her properties are situated in areas with the best social amenities around.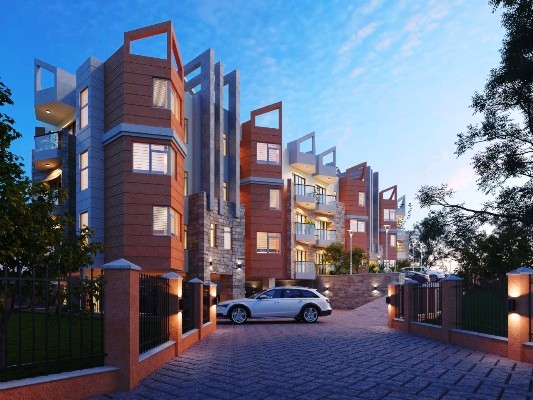 She is also setting up more condominiums in Kigowa and Ntinda for sale.
The mother of two adds that her company is merging real estate and technology, a thing that is setting her apart from the competition.
Consultancy
Acilo says her company has a team of experts that offer consultancy in the property sector.
"We help people design their dream houses; we do both interior and exterior designs. We also offer modern architectural designs," she says, adding that they are also looking at offering real estate management.
The company also plans to set up gated communities, satellite cities and more condominiums.
"Gated communities have own recreation facilities, schools, shops and it's suitable for a modern family," Acilo said, adding that she also plans to set up commercial buildings.
Challenges
Acilo says investing in the property sector requires a lot of capital yet interest rates in the country are annoyingly high.
"Interest rates aren't favourable yet you can't invest in this business without loans from banks. This is a big challenge for us local investors competing against foreign investors who come in with cheap capital,"Acilo says.
She adds that substandard materials and high taxes are other key challenges hitting the property sector hard.
"Due to substandard products on the market, some of us who are interested in quality resort to importing, but the taxes are ridiculously high," Acilo says.
For example, Uganda Revenue Authority (URA) is now charging 35% import duty on imported furniture and tiles.
She says due to many taxes, one ends up paying over 120% in taxes, thus making business complicated.
While she is a supporter of 'Buy Uganda, Build Uganda' policy, Acilo says government must first develop local capacity so that materials produced are of good quality.
"I am in support of BUBU but government isn't supporting us. Big investors in the property sector are foreigners who get tax waivers and favours from government. For us local investors, we are left to fight for our lives," she says.
She adds that some people think women can't make it in business especially in the property business.
"Some people think you can't do it because you're a woman; some think you don't know what you want yet you're the vision bearer!" she says, adding that shoddy works by contractors and dubious traders who tend to over quote prices of raw materials are other challenges she is facing.
"My dream is to have a crew of women; I want to see women build a house from start up to completion," she says.
Do you have a real estate story/tip or you want to inquire about Acilo's projects?Contact us via staddewo@gmail.com/0775170346