In order to achieve tax justice, students from various universities have urged the tax system to be gender responsive through considering tax exemptions to women in informal trade to enable them generate income and attract more women to pay better taxes when they are successful.
Students who convened at Makerere University during a Youth Policy Village organized by Civil Society organizations led by Youth Justice Network, Action Aid and others engaged on issues of women- socially, economically and politically, arguing that women are most affected by taxes due to their responsibilities and poverty levels.
With the theme: "4th global days of action for tax justice for women rights: making taxes work for women, taxing for gender equality", Barbra Mahone Kasibante (pictured above), who represented Uganda Revenue Authority informed the youth that URA is sensitizing women in markets and at border posts on their tax obligations through providing stores at all border posts where women in business can keep their merchandise so that they clear their taxes.
"We are reaching out to women in markets through an initiative called "tax katale" and women at border posts are being sensitized on their tax obligations. The aim is to attract them to benefit and enjoy services and other privileges in their mother land," Mahone said.
Allan Muhereza, the Team Leader, Youth for Tax Justice Network called upon the government to consider women by providing some essential products such as sanitary pads that are useful in their lives, and suspend taxes imposed on such products that make them expensive.
"What we want is government to suspend all taxes that are resulting into life struggling and we know with time everything will be okay especially on the side of our sisters," he said.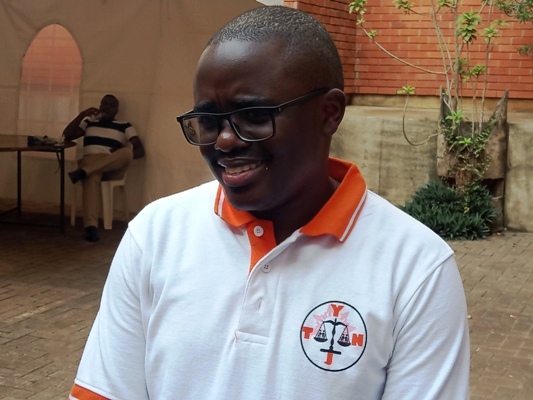 The Country Director, Action Aid Uganda, Xevier Ejoi said it is very important for URA to conduct a survey deeply on taxation to find out how it has affected people in the society because there are many who are hustling to earn a living like street vendors.
"They should find avenue for those people other than chasing and arresting them which in most cases end up losing lives, but instead there should be fair taxation," Ejoi said.
The Youth Policy Village attracted students from various universities including; Makerere, Kampala University, Islamic University in Uganda, Kampala International University, Uganda Martyrs University, and the University of East Africa among others.
By Drake Nyamugabwa