The Minister of Agriculture, Animal Industry and Fisheries, Hon. Vincent Bamulangaki Ssempijja (pictured Left) has today 29th 09, 2020 launched the National Organic Agriculture Policy 2019 at Ministry of Agriculture, Animal Industry and Fisheries (MAAIF) headquarters in Entebbe.
The Minister was accompanied by the State Minister for Fisheries, Hon. Hellen Adoa, representatives from the civil society organizations and MAAIF top managers led by the commissioner for Human Resource, Mr. Herbert Kiguli who represented the Permanent Secretary.
The overall goal of the National Organic Agriculture Policy 2019 is to harness Uganda's organic agricultural potential by ensuring a well-regulated and coordinated sub-sector that contributes to National Development.
The Organic Sub Sector has attracted many investors in manufacturing organic inputs like organic fertilizers and pesticides.
Twelve (12) companies have so far been registered to manufacture trade and distribute organic inputs across the country. These investments are providing new job opportunities for Ugandans.
Organic sector in Uganda presents many other untapped business investment opportunities.
Currently, most of the traded organic products from Uganda include coffee, cocoa, vanilla, fresh fruits and Shea butter.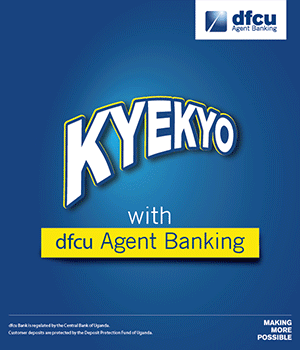 In countries like Germany, premium prices for some products like organic pineapples can be as high as 45% over the price of conventional pineapples.
The term organic means farming methods or foods produced or involving production without the use of chemical fertilizers, pesticides, or other artificial chemicals.