The Government of Uganda through the Ministry of Energy and Mineral Development has signed the Memoranum of Understanding(MoU) with the China National Nuclear Corporation (CNNC) on cooperation in the peaceful use of nuclear energy.
The MoU was signed in Beijing on 11 May 2018 by CNNC Chairman Wang Shoujun and Uganda's Minister of Energy and Mineral Development Eng. Irene Muloni.
At the meeting, Shoujun gave a presentation on the history of CNNC, the nuclear supply chain, the construction of the demonstration Hualong One units and the development of overseas markets.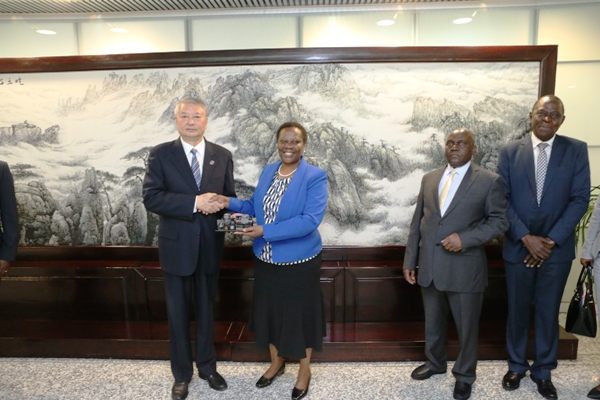 He highlighted the company's capabilities in the application of nuclear technology and expressed willingness to share this with Uganda. He said the use of nuclear technology would help Uganda raise its infrastructure capabilities and improve its people's living standards.
Muloni introduced Uganda's energy and mineral resources, and emphasised that nuclear power development had been included in the country's long-term energy development plan. She said that CNNC's capabilities in the nuclear and non-nuclear sectors were in line with Uganda's industrial development needs and that the country was willing to conduct in-depth cooperation with the company.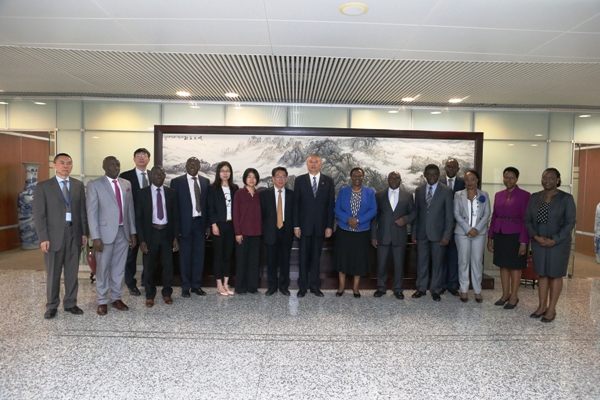 The text of a draft MoU between the Uganda and CNNC was agreed upon during a May 2017 visit of a delegation from Uganda led by Prisca Boonabantu, undersecretary in the Ministry of Energy and Mineral Development. That visit followed a visit of Chinese officials to Kampala in March 2016.
During last year's visit, Boonabantu noted that Uganda's Vision 2040 roadmap incorporated the development of nuclear energy as part of the country's future energy mix.
"Plans have been made in Uganda to have clean and safe energy generation sources with nuclear being one of them," she said. The country, she added, welcomes partners to help construct, train and develop nuclear energy in line with International Atomic Energy Agency (IAEA) standards.
In June 2017, Uganda's Ministry of Energy and Mineral Development signed an MoU on nuclear energy cooperation with Russian state nuclear corporation Rosatom.
Uganda's Atomic Energy Bill came into effect in 2008, to regulate the use of ionising radiation and provide a framework to develop nuclear power generation.
In October of that year, Uganda signed up to the IAEA's Country Programme Framework, which provides a frame of reference for planning medium-term technical cooperation between an IAEA member state and the Agency, and identifies priority areas where the transfer of nuclear technology and technical cooperation resources will be directed to support national development goals.