UBOS and Buganda Kingdom officials in a group photo after signing the partnership
Uganda Bureau of statistics (UBOS) has formalized a working relationship with Buganda Kingdom aimed at establishing a Buganda statistical unit that will enable an exchange of Statistical data to uphold quality Statistics for the central region.
During the signing of the partnership between UBOS and Buganda Kingdom, Buganda Kingdom Premier, Charles Peter Mayiga pledged support to the partnership to ensure collection of data which is accurate and dependable which he said will serve Kabaka's subjects.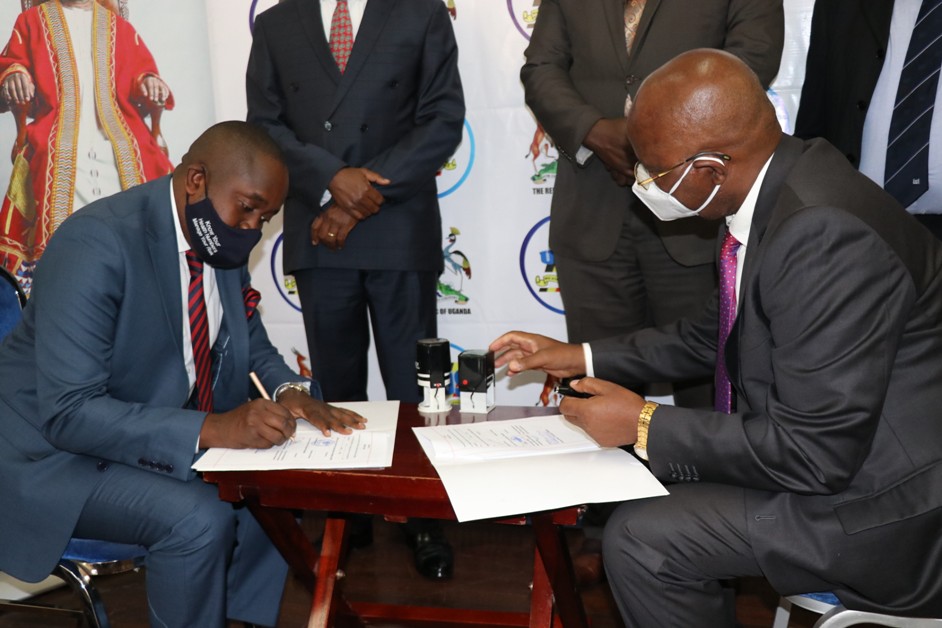 He commended UBOS for the record performance over the years that he said has shaped the economy in the right direction.
"Unity is power. It's an honour working with UBOS, it's worth working with you; this will serve Kabaka's subjects," he said.
While signing the partnership UBOS Executive Director, Dr. Chris Mukiza, highlighted that the high population of Buganda Kingdom of up to 11,453,000 people in 25 districts makes the Kingdom worth of partnering with. He commended the Kabaka for allowing UBOS set up a statistical unit and said he will dedicate Senior UBOS staff to work with the Kingdom.
"Buganda has a population of 11,453,000 people and it contributes more than 55% to the economy. It has 25 districts and 3 cities. It's worth to partner with. UBOS will dedicate Senior Statistical officers to work hand in hand with Buganda Kingdom," he said.
Minister for Finance and Economic Development in Buganda Kingdom, Robert Waggwa Nsibirwa applauded UBOS for the technical support through computers, software and dedicated staff which he said will foster growth in the Kingdom.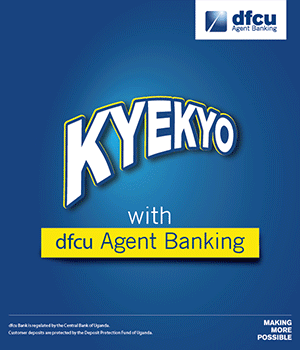 "Data is the new oil and thus will fasten the Kingdom's growth and development," he said.
Meanwhile, according to a UBOS report, The residential property index for September 2020 for greater Kampala declined to 10.1% for Q1 FY 2019/2020 due to decline of resident properties in Kampala central and Makindye, that declined to 6.5% in Q1 compared to 25.2% in Q4. However Nakawa increased only from 20.1% in Q4 to 26.4% in Q1 as well as Wakiso which increased to 5.1% from 13.0% in the same period.
The annual headline inflation for the year ending September 2020 decreased to 4.5% compared to 4.6% in August 2020. This according to the report was attributed largely to annual food crops and related items that decelerated to -6.2% for the year ending September 2020 compared to -5.4% in August 2020.