A lot of things happen in boardrooms; key decisions are made and deals sealed.
Some of the decisions backfire and in the process, some Chief Executive Officers (CEOs) and Managers are sacked.
Over the last 12 months, a number of CEOs have overcome huge challenges to register a successful year and thus deserve recognition.
In no particular order, below is Business Focus' list of the best performing CEOs in 2019. The selection was done based on responses from our online platforms. We also consulted a number of Uganda based business/ finance journalists. Read on!
Emmanuel Tineyi Mawocha, Opportunity Bank
Emmanuel Tineyi Mawocha is the Chief Executive Officer at Opportunity Bank Uganda Ltd. A seasoned banker, who has been at the helm of the bank, since October 2016, Mawocha saw Opportunity Bank that had been trading as a Credit Institution (Tier 2) transform into a Commercial Bank (Tier 1) institution effective September 13, 2019.
It is quite a tasking process for an institution to be granted a commercial banking status. It is therefore a bigger milestone for the institution and Mawocha together with his team take credit for this milestone. It means the bank's corporate governance is up to the standard.
As of September 2019, the financial institution had total assets worth USh132 billion, with shareholders' equity of about USh28 billion.
Rajiv Ruparelia, Ruparelia Group
Rajiv Ruparelia, 29, is not only one of the youngest CEOs in Uganda, but also one of the best performing.
He is the defacto CEO of Ruparelia Group founded by his father Sudhir Ruparelia.
As the property mogul ages, he is slowly giving powers to his son to take over management of the Group and the young, dynamic and vibrant entrepreneur has not disappointed.
Despite the controversial takeover and sale of Crane Bank, Ruparelia Group has continued to grow in leaps and bounds.
This year, the Group launched multi-billion buildings that added beauty to the ever changing Kampala skyline.
In May, the Group opened Shs1.2 trillion Kingdom Kampala Mall and thereafter officially launched fancy Speke Apartments located in Kitante, a Kampala suburb. In September, Ruparelia Group officially launched Shs36bn Electrical Plaza that is located in Nakasero.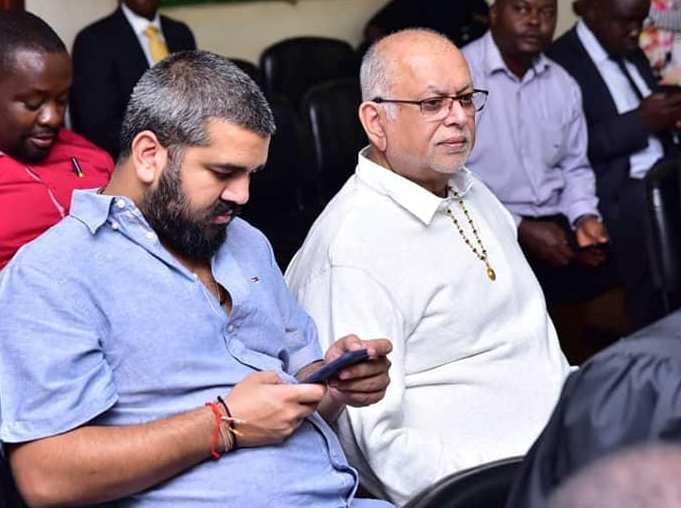 At Victoria University where Rajiv is a Director and responsible for its smooth running, the University not only launched Accredited Programmes in Logistics and Transport, but the institution also acquired land for expansion.
"Victoria University has acquired a 45-acre piece of land in Naalya (an upscale Kampala suburb) to design and construct a fully fledged campus for hands on training in technology and other courses with facilities like laboratories," Rajiv said at this year's graduation ceremony.
He added that most of the University's graduates are already working because the University is practical centered. The University says it's ready to roll out courses in artificial intelligence and robotics, thanks to Rajiv's leadership.
Silver Mugisha- National Water
Unlike some government agencies that are marred with scandals in addition to poor service delivery, National Water and Sewerage Corporation (NWSC) has generally performed well, thanks to the wise leadership of Mugisha, the Executive Director of the government agency.
Mugisha has been at the helm of NWSC since 2013. While the Corporation continues to extend clean water to Ugandans, it is also looking at creating more sources of income like forming own investment company.
"We decided to form our own captive insurance so that we put all our money in our own insurance company. The board has already approved it and the purpose is that if that money is not used; we can borrow it and use it to expand services," Mugisha said recently.
He added: "We're forming our own investment company to pitch for jobs and tap into jobs of at least Shs10bn. That's how we're dealing with BUBU Initiative. We shouldn't be spending our money on external companies."
NWSC has managed to maintain water at a low cost; a jerry can of water costs Shs25 only.
The Corporation is also leveraging on ICT; it's now using systems like e-payments to get things done much easily. NWSC is currently constructing what is going to be the largest sewage treatment plant in East and Central Africa at Bugolobi, and a sewage pumping station in Kinawataka. These projects are aimed at providing clean water and streamline sewerage services for Ugandans.
Additionally, due to his impressive performance, Eng Mugisha was elected President of the African Water Association (AFWA) on 15th November, 2019.
He is the first Ugandan to hold the position.
Patrick Mweheire, Stanbic Bank
Mweheire, the Chief Executive at Stanbic Bank will bow out at the end of this year after five successful years at the helm.
Sources say he will still serve Standard Bank Group, the parent bank of Stanbic Uganda but at a regional level. When you think about indigenous CEOs that have performed exceptionally well, Mweheire is no doubt one of them.
He has kept Stanbic not only growing, but also the leading bank in Uganda on almost all key performance parameters. He also takes credit for leading a bank of Stanbic's magnitude without any big scandal during his tenure.
He has grown the bank's assets from Shs3.7 trillion in 2015 to Shs5.31 trillion in 2018.
Profits have also been increasing year after year. The bank made a net profit of Shs150.1bn in 2015 before increasing cumulatively to Shs215bn in 2018.
Stanbic Bank Uganda recorded exceptional half year results, posting a 39.5% year-on-year increase in its Profit After Tax which grew from Shs96.1 billion in June 2018 to Shs134 billion at the end of June 2019
Asked what makes him stand out among his peers in one of the interviews, Mweheire said it's his passion to get things not just done but done the right way.
"If you get things done right, you get the job done," he said.
Doris Akol- Commissioner General, URA
Akol has been the Commissioner General at Uganda Revenue Authority (URA) for the last five years.
This year Akol saw the completion and launch of URA Tower, a 22-floor building that was constructed at a total cost of Shs139 billion. It will save taxpayers about Shs11bn the tax body has been spending in rent annually.
The rolling out of digital tax stamps is also one of the major highlights for URA this year.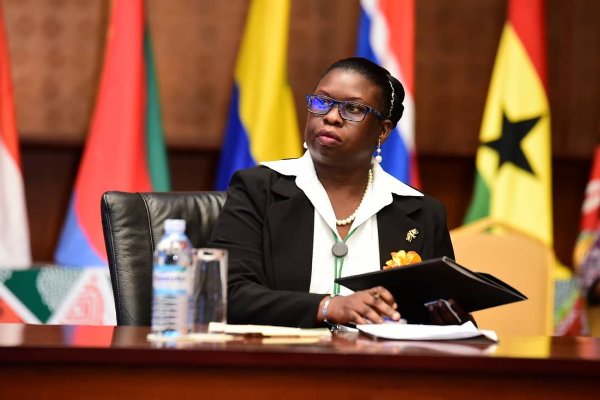 Digital Tax Stamps are physical paper stamps that are applied to goods or their packaging but in this case contains security features and codes to prevent counterfeiting. They are sought to enable manufacturers, distributors, retailers and consumers to conveniently verify and trade all specified goods throughout the distribution chain while ensuring that they meet their tax obligations.
Heading URA is indeed one of the most difficult positions in Uganda; trying to raise money for government while meeting her boss's targets is quite tasking.
Although the tax body has registered tax shortfall in recent months, Akol takes credit for keeping URA scandal free in 2019.
URA also successfully hosted the 4th International Conference on Tax (ICTA) in Africa from 18th to 22nd November 2019. It was a pleasure to host such a prestigious conference. The meeting attracted 48 Countries of which 37 were from Africa, with representation of over 450 delegates.
Jean Byamugisha- Executive Director, UHOA
Byamugisha, the Uganda Hotel Owners Association (UHOA) Executive Director continues to promote Uganda's tourism sector with passion and enthusiasm.
Those who follow her on social media, you will appreciate that Byamugisha is key in lobbying and advocating for UHOA members.
She is also regular on the plane either on UHOA duties or promoting Uganda's tourism sector. Kudos!
Kin Kariisa- CEO, Next Media Services
Next Media Services whose flagship brand is NBS TV continues to grow in leaps and bounds.
With Kariisa at the helm, Next Media Services continues to shape Uganda's media landscape.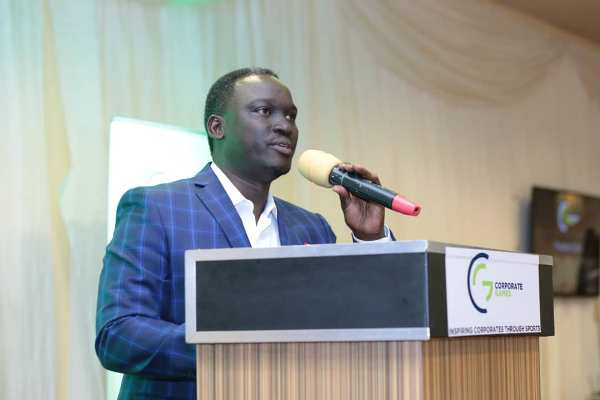 The media house's strategic partnership with international media like BBC has seen NBS produce some of the best selling stories. Needless to say, his media companies have continued to poach the best talent from competitors.
All this has been possible to due to Kariisa's wise leadership.
Amos Wekesa, CEO Great Lakes Safaris
When you mention or hear the name Amos Wekesa, what immediately comes to mind is tourism.
Like in the past years, Wekesa has been aggressive in marketing Uganda's tourism sector and in the process, expanding his business empire out of the proceeds he gets from foreign tourists. He is also one of the Ugandans leading the #SaveMurchisonFalls campaign after government revealed plans to destroy the tourist attraction by constructing a power dam on it.
Godfrey Mutabazi, Executive Director, UCC
Mutabazi has been a pillar at Uganda Communications Commission (UCC) as Executive Director. He has also been instrumental in the growth of ICT sector in Uganda. Mutabazi and UCC have generally performed well in as far as streamlining of the media and telecom sectors are concerned.
This year, UCC issued new framework guidelines which include a requirement for national telecom operators to float at least 20% of the shares on the Uganda Securities Exchange within two years of acquiring the new license. With all the pressures from moneyed telecom giants, Mutabazi and UCC deserve credit.
Jimmy Onesmus Adiga, CEO- BRAC Uganda Bank Limited
As Chief Executive Officer, Adiga saw BRAC Uganda, one of the largest Microfinance institutions in Uganda transform into a Tier 2 Credit Institution (BRAC Uganda Bank Limited (BUBL) in April 2019.
The institution is now authorized to operate as bank, supervised by the Bank of Uganda, the national banking regulator.
As a credit institution, it is not authorized to offer checking accounts or deal in foreign exchange. The company is authorized to take in customer deposits and to establish savings accounts. It is also authorized to make collateralized and non-collateralized loans to savings and non savings customers.
At the time it acquired Tier II banking status in April 2019, the bank served over 270,000 customers in at least 80 of Uganda's 136 districts.
As of December 2017, the institution's total assets were valued at US$55.677 million (USh202.223 billion), with shareholder's equity of US$30.056 million (USh109.164 billion).
Adiga said BRAC Uganda Bank Ltd is the first regulated BRAC branch in all the countries they operate in outside Bangladesh.
Samuel Kirubi
Kirubi is the Managing Director at Equity Bank Uganda.
Equity Bank Uganda Limited was created in 2008 when the Equity Group Holdings Limited purchased Uganda Microfinance Limited, a Tier II, Ugandan Microfinance Company for an all-share price of US$27 million. Equity Bank (Uganda) launched under its new brand on 30 March 2009. The bank is fast growing, thanks to grand breaking innovations championed by the top management.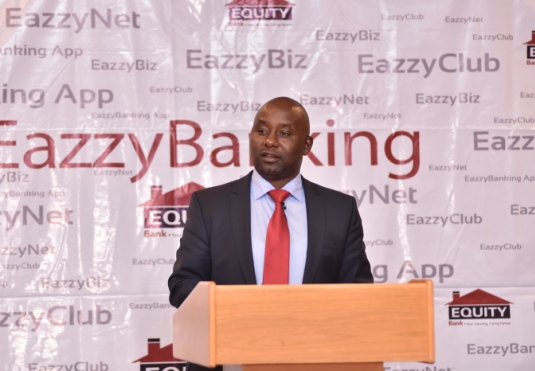 Equity bank has already broken into the top 10 profitable banks in a market of now 26 banks (two joined this year).
The bank's profit after tax grew by 26% to Shs35.29bn in 2018, up from Shs28.09bn recorded in 2017, thanks to Kirubi and the Bank's Executive Director, Anthony Kituuka for the steadfast leadership.
With Equi Duuka, Equity Bank is literally the pioneer of agency banking in Uganda.
In a period of less than two years, the Bank has grown the number of agents (agency banking) to 2,800 across the country as of July 2019. These register an average of 20,000 transactions daily.
Shs250bn is transacted monthly via Equity Bank's agency banking.
Additionally, the bank's mobile app, Eazzy Banking App which allows one to transfer funds to other accounts and mobile wallets or pay utility bills, has been a magic bullet to the institution.
Juilus Kakeeto
Kakeeto resigned his position as Managing Director and Chief Executive Officer at Orient Bank to join PostBank as Managing Director.
He leaves Orient Bank having turned it into a stable and profitable entity.
His performance at Orient Bank has been incredible. In a market of 24 banks then, Orient was the 14th most profitable bank in Uganda in 2018, having recorded Shs5.5bn net profit, up from Shs4.8bn recorded a year earlier.
Under Kakeeto's stewardship, Orient Bank introduced a Business Academy, one of the best in the market. Headed by Emmanuel Njuki, Orient Business Academy is increasingly shaping blossoming entrepreneurs through hands-on training with the aim of growing small businesses into bigger ones, albeit sustainably.
In 2019, a number of entrepreneurs applied to join the program and successful ones are undergoing training.
In July, Kakeeto also saw the bank introduce a combined Medical and Life Insurance cover dubbed MedLife.
This is a totally new product compared to what is already on the market which separates Medical and Life Insurance into two products.
Annet Nakawunde Mulindwa
Nakawunde is the Managing Director and Chief Executive Officer (CEO) of Finance Trust Bank. She is one of the few women a heading a bank in Uganda.
Having been appointed Managing Director and CEO of what was still known as Uganda Finance Trust, a microfinance institution on 3 April 2012, Nakawunde became the first CEO of Finance Trust Bank when Bank of Uganda granted it a full commercial banking license in 2014.
She has since done a commendable job at the bank that strives to empower women; the bank's profits have steadily been increasing.
Finance Trust Bank was awarded the Best Visionary Bank of the Year at the 7th Visionary Awards 2019 under the category of Banking and Finance.
The awards are organized by the Government of Uganda. The award, presented by The People of The Republic of Uganda was in appreciation of Finance Trust Bank's outstanding contribution towards Uganda Middle Income Status Aspiration and Vision 2040.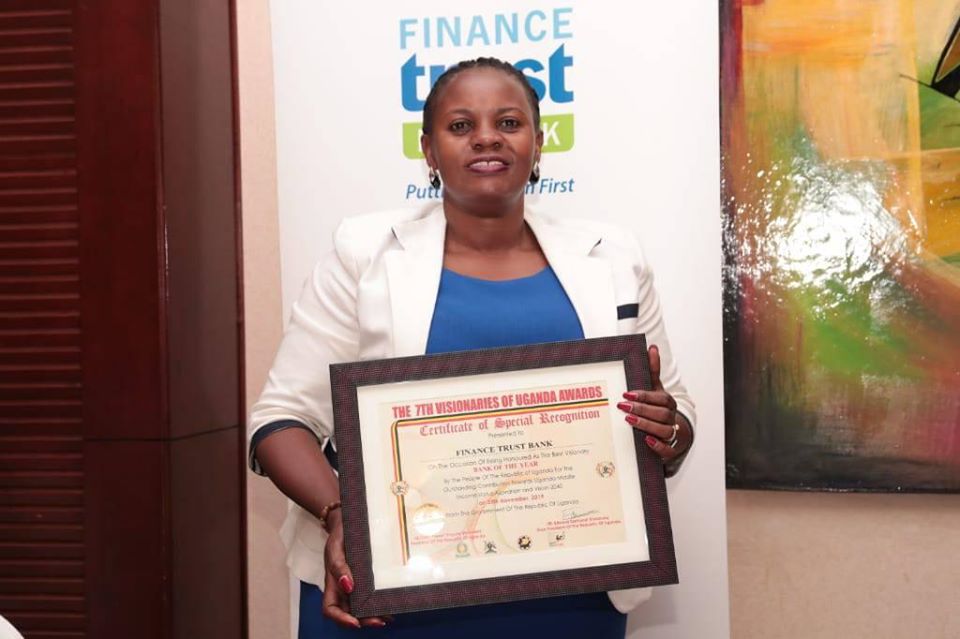 FTB was the 13th most profitable bank in 2018 in a market of 24 banks then. Uganda now has 26 commercial banks, with two having joined the market late this year.
The bank made a net profit of Shs5.84bn in 2018, up from Shs2.37bn in 2017.
The bank's assets have increased tremendously from Shs92.2bn in 2013 to Shs206.5bn in 2018. All this has been possible due to decisions taken by the top management headed by Nakawunde.
Bemanya Twebaze
Twebaze is the Registrar General of the Uganda Registration Services Bureau (URSB). Besides the Uganda Telecom Ltd (UTL) saga where he has been the Adiministrator until recently, Twebaze continues to do a commendable job at URSB.
Last the financial year 2018/19 (which ened in June 2019), the Bureau hit its target with surplus of Shs16bn as collection of Non Tax Revenue.
Under his leardship, URSB has embraced technology so much that much of the work is done online.
Most importantly, in September 2019, Twebaze was elected President of the World Intellectual Property Organisation (WIPO) Executive Committee on Enforcement.
His election is a major milestone for Uganda and has come at a time when Uganda has enhanced protection and enforcement of intellectual property rights.
"Enforcement is a key aspect in promoting innovation and creativity in member states and thus the need to balance enforcement of intellectual property with members development priorities," Twebaze said in his acceptance speech.
URSB enforcement unit has since its creation in 2016 seized infringing goods and saved business owners of losses of approximately Shs20bn.
Allen Kagina, UNRA
Kagina is the Executive Director of the Uganda National Roads Authority (UNRA). She was appointed to that position on 27 April 2015 and had an arduous task of cleaning the roads agency of corrupt practices, shoddy works and questionable contracts. Has she delivered on this?
Fours at the helm of UNRA now, Kagina has greatly improved the image of the roads agency. This perhaps explains why she has been given more money. In 2019/20, UNRA was allocated Shs4.3 trillion despite returning Shs3.4bn unutilized funds to the consolidated fund.
This is an increment by one trillion shillings from the Shs3.1 trillion that was allocated to UNRA in 2018/19.
The one trillion shilling increment was attributed to the allocation of funds for national road maintenance, commencing construction of 518 km of roads, constructing 58 bridges and acquires 1,217 hectares for right of way in 2019/2020.
In 2019, UNRA has not only been busy opening up new tarmac roads, but has also responded positively to emergencies as a result of floods and heavy rains that have left some bridges and roads destroyed.
During FY 2018/19 (which ended in June 2019), the total National Rod Network increased by 310.8 Km to 20,856 Km from 20,544 due to newly constructed roads and others that were gazetted as National Roads by Ministry of Works and Transport. Keeping the roads agency without a major money scandal in 2019 is enough to give Kagina and her team credit.
Lilly Ajarova, UTB
Lilly Ajarova was in January 2019 appointed the Chief Executive Officer of Uganda Tourism Board (UTB) replacing Dr Stephen Asiimwe. Bradford Ochieng was appointed Ajarova's deputy.
Ajarova and her team have generally performed well in 2019 in as far as marketing Uganda as a top tourist destination is concerned.
UTB has almost seized every opportunity to market Uganda.
In March, Uganda hosted a delegation from India comprising of Bollywood stars and members of Travel Agents of India (TAFI).
The group, led by Bharat Dabholkar, a distinguished film director, actor, writer and advertising guru, toured various tourist attractions.
The team went gorilla tracking at Bwindi, visited Queen Elizabeth National Park and also enjoyed a boat ride on the Kazinga Channel, among other activities.
In the same year, UTB successfully welcomed 230 Israeli tourists aboard 1st ever direct flight from Israel to Uganda since the 1976 'Raid on Entebbe'.
Commenting on the trip, Tali Yativ, the organizer and team leader of the group said that this was a first of a kind tour for the group.
UTB has also embarked on integrating all digital marketing tools aimed at meeting its mandate of increasing the volumes and value of tourism in Uganda for both international and local tourists.
According to UTB Deputy CEO, Bradford Ochieng, UTB will work with Information Communication Technology (ICT) stakeholders to among others increase connectivity in tourist sites, ease payment systems at tourist sites and increase the flow of information about tourism sites available to the markets.
Do you have/know a CEO that has performed exceptionally well in 2019 and is not on this list? Get in touch with us via: staddewo@gmail.com/0775170346