By Drake Nyamugabwa
In this 4th Revolution, students graduating from Universities have been urged to use the available resources to participate in innovating solutions to the current problems in Africa.
Professor Patrick Lumumba, an advocate in the High Court of Kenya says that Universities need to embark on skilling students with technological knowledge that will allow them to innovate and change sectors like education, agriculture, space of robotics among others which he says will liberate Africa from the chains of underdevelopment and create jobs for the young people.
"It's only science and technology that will liberate us from the chains of underdevelopment. Embrace science and technology to catalyze change in Africa. With technology we can participate in artificial intelligence, demonstrate internet of things, engineering, and electricity among other innovations," Lumumba said.
He made the remarks during the International University of East Africa 6th Graduation ceremony held in Kansanga on Thursday 5th December 2019 where over 500 graduated in different disciplines.
He advised the graduates from Uganda and the different countries in Africa to demonstrate the knowledge they have acquired to change their countries.
According to Lumumba, it is perplexing that Africa can't feed itself despite the vast arable land, calling upon graduates to lead the way through innovations.
"It is about science and innovation that we can feed ourselves as Africa and the world," he said.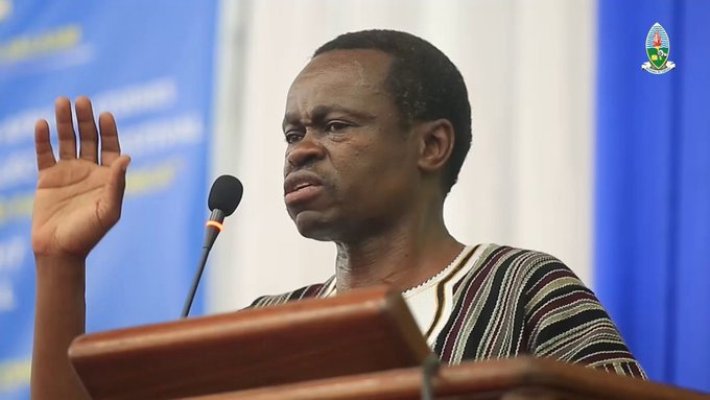 He tasked universities to lead the innovation.
"It is the right time that we create Afrocentric social media applications. Facebook, twitter and Whatsapp that are are Afrocentric. Some of these popular apps like Uber are controlled by foreigners who take all the benefits every time we use it to reach taxis," he said.
Prof Emanuel Mutebile, The Chancellor of IUEA told the graduads that the community will rely on them as human capital that will contribute to the development of the country after being equipped with high quality education that is relevant to Africa.
The Vice Chancellor IUEA, Dr Emeka Akaeswa told graduads that the education they have got from IUEA was not for only graduation, but to equip them with a sense of responsibility, leadership and ability to adapt to the environment in the community to ensure that they generate ideas that will generate wealth.