Yesigye addresses Stress Free Club members during the AGM last Saturday
Khan Associates, external auditors hired to audit books of accounts of Stress Free Investment Club Saturday reaffirmed investors' faith in saving after it confirmed that the club's finances are being managed well.
"The club's statement of financial position and statement of income and expenditure are in agreement with the books of account," Khan Associates' Hannington Agaba read the club's financial position at an Annual General Meeting (AGM) held at Cornerstone Community Hall in Kololo.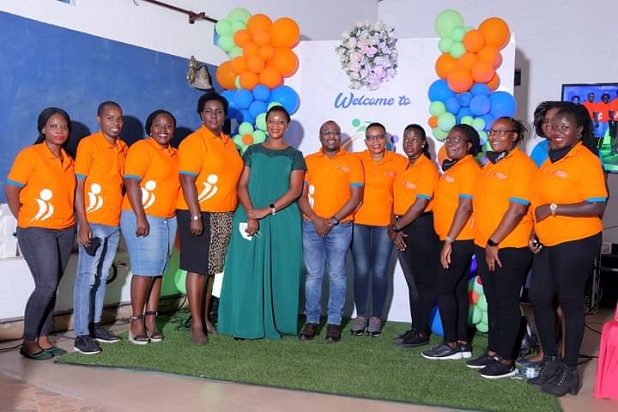 The club has a target of collecting Shs56 billion members' saving in 5 years.
Whereas some members doubted the possibility of making this money, the club's head of investment, Ronald Sebunya said in 5 years, said the club is concentrating on investing members' saving on bonds, unit trusts, and treasury bills and fixed deposits.
He said that unit trusts alone give the club Shs11 million per year. He, however, said returns from the unit trust helps the club where it needs quick cash. For long term investments, Sebunya said bonds will take care of the interest of the club. He added that the club will also consider putting some money in treasury bills.
"For now, we are taking stakes which we are 100% sure," he told members, adding: "After 5 years, members will know where we stand and where we are going."
According to Brian Yesigye, the Executive Director and Vision bearer of the Club, his vision is to have members have decent accommodation after 5 years. The plan is to put up housing units (3-bedroom) for each of the members on 20-acre piece of land which he says should be ready for procuring by July 2022.
Each Stress Free member saves Shs 2, 000 per day which is an equivalent of Shs 60, 000 per month. The club has over 400 paid up members for a club founded 14 months ago.
Speaking as Chief Guest, senior lecturer at Makerere University Business School and head of MUBS Entrepreneurship, Innovation and Incubation Centre, Dr. Diana Ntamu, described the club as very unique and pledged to join as a member and enroll four of her children as members.
Ntamu revealed that by 2018, Uganda had over 20, 000 investment clubs and that the clubs are doing a good job and moving in the right direction.
Ntamu told investors that for the club to succeed, it needs a shared vision. "Spend time building shared vision of members," she said, looking at Yesigye. She added: "It is important for members to be very consistent with saving. This club is doing what is right."
She challenged the club to interest itself in interesting the young people to be part of the club.
"How do we catch them young? You could look in that direction as well," she said.
Stress Free's constitution says that for a member to exit, he or she must write to the ED 30 days before the date of exiting. 10% of their saving is, however, withheld. For cases of permanent and automatic exit (death), all their saving is given to their next of kin without withholding a shilling. Also, the club founded via social media, comprises 95% women and are spread across the world and as of early August, the club had Shs270 million in members' saving.