Uganda's richest man, Sudhir Ruparelia is set to get richer because he exploits all avenues to cut unnecessary operational expenses in all his businesses.
This was proved on Friday as his companies competed favourably in the inaugural Energy Management Awards aimed at cutting power bills through employing energy efficient and conservation techniques.
The awards were held at Nakasero based Pearl of Africa Hotel.
Speke Resort and Conference Centre was the winner of the Best Energy Management Practice-Hotels category.
Meanwhile, the same hotel was first runners-up under the category of Best Energy Management Practice-Services sector, while Speke Apartments emerged first runners-up under the category of Best Energy Management Practice/Services Sector- Hotels.
Also owned by Sudhir, Kabira Country Club emerged second runners-up under the category of Best Energy Management Practices-Hotels.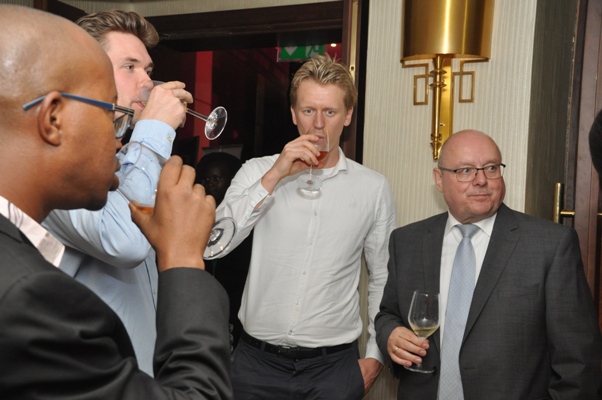 Drug manufacturing company, Abacus Parental Drug Ltd was the overall Winner of Energy Management Awards.
Organized by Ministry of Energy and Mineral Development with support from GIZ, Electricity Regulatory Authority (ERA) and French Development Agency, EMAs aim to recognize and reward organizations that have made major and sustainable gains in energy efficiency through the application of modern energy management principles and practices, and in the process made significant energy and cost reductions.
The wards attracted 27 companies.
Permanent Secretary, Ministry of Energy delivered the speech for the Guest of Honour, Simon D'Ujanga, the State Minister of Energy.
In his speech read by Malinga, D'Ujanga said the event is in line with one of the priorities of the Energy Ministry which focuses on efficient utilization of energy and power loss reduction.
He added that the awards are also in line with the United Nations Sustainable Development Goal 7 which has one of its targets as doubling the level of energy efficiency by 2030.
"You will agree with me that the issue of improving energy efficiency is now a global concern. Targets for energy efficiency have been set under Sustainable for All Agenda to which Uganda is a signatory," the minister said.