Ruparelia Group was on Thursday evening awarded the "Top Tourism Investor" accolade at the Ekkula Pearl of Africa Tourism Awards.
Ruparelia Group is owned by moneybags, Sudhir Ruparelia.
Now in their third edition, the awards endorsed by Uganda's tourism ministry aim to recognize the top players in the tourism sector.
At a colourful function held on Thursday night, Ruparelia Group's Speke Resort Hotel Munyonyo also took the award for Best Service/Luxury Standard Hotel.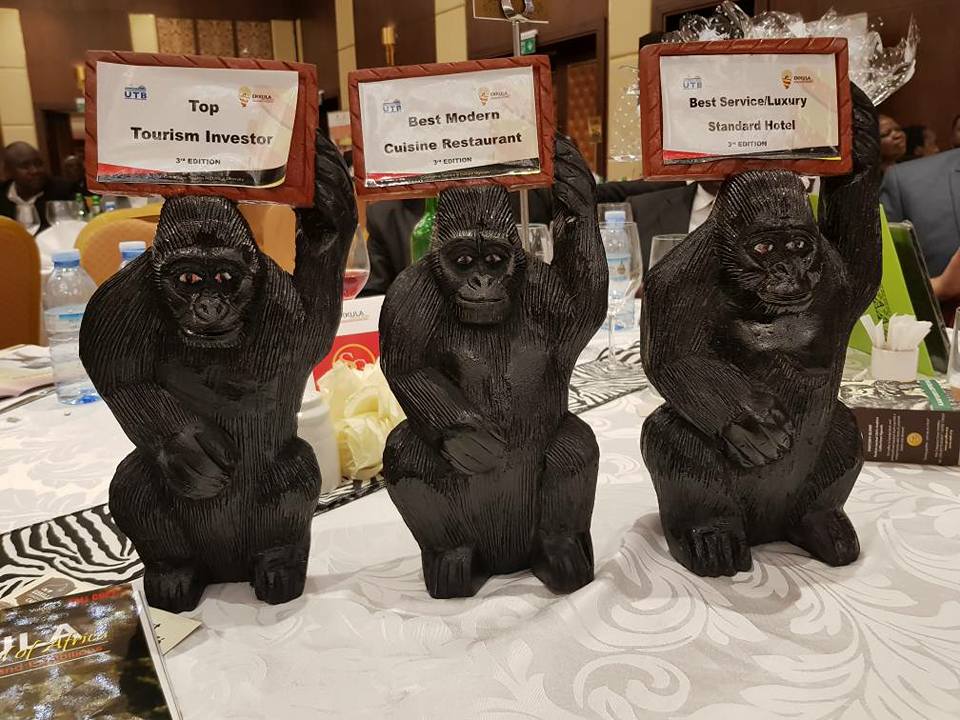 The Ruparelia Group, owned by tycoon Sudhir Ruparelia also bagged the Best Cuisine Restaurant for their Victoria Café.
Recently, the Ruparelia Group was hailed for their support towards Ngamba Chimpazee Sanctuary after they "adopted" a baby chimp and gave her the Ruparelia name as the sanctuary celebrated 20 years in existence.
Hon. Kiwanda Suubi Godfrey, State Minister for Tourism, Wildlife and Antiquities said the awards have gone a long way in improving the quality of services and have encouraged healthy competition in the industry hence promoting Uganda as the best travel destination Globally.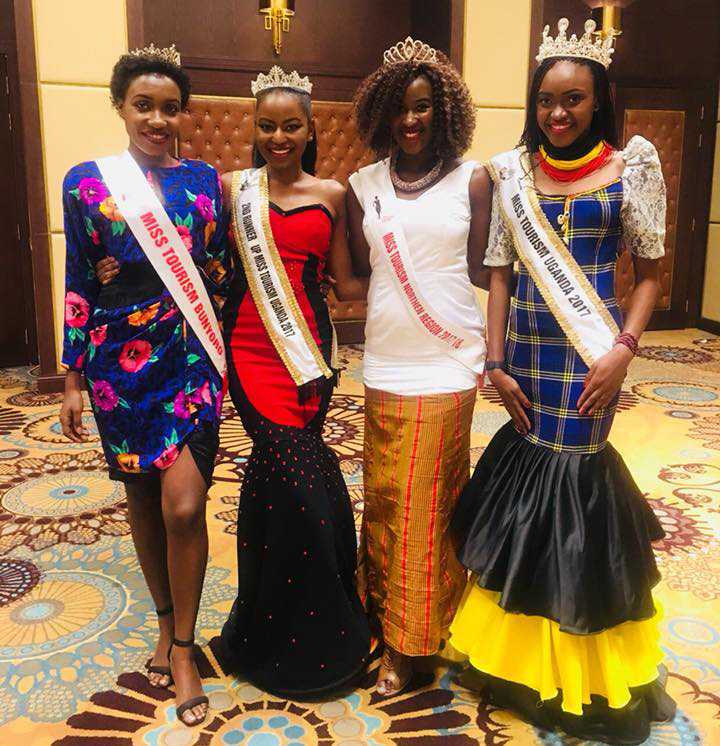 Below is the full list of winners.
Best Cuisine Restaurant:  Victoria Café
Best Private Cultural Center: Igongo Cultural Center
Best Travel Magazine: The Eye Magazine
Best Wildlife Conservation Center- (Private): Kavumba Wildlife Research & Recreation Center
Best Tourism Blogger/Blog: Sarah Kagingo/Soft Power
Exceptional Tourism Photographer: Herbert Byaruhanga
Finest Traditional Dance Troupe: Rockies Troupe
Best Tourism Promotional/Cultural Fusion Song: Home To Africa-Good Lyfe And PJ Powers
Tourism Destination Of The Year: Bwindi Impenetrable-Western Uganda (Uwa)
Best Eco/Community Friendly Safari Lodge: Park View Safari Lodge (Queen Elizabeth)
Most Active Tourism Cluster: Kigezi Tourism Cluster
Outstanding Museum: Kikonyongo Money Museu
Exceptional Tourism Journalist: Denis Segoa
Best Supporting Corporate Company: Movit Products
Most User Friendly Tourism Association: Uganda Hotel Owners Ass.
Most Adventurous Recreational Center: Extreme Adventure Park- (Busika*
Best Supporting Airlines. (Economy Class): Ethiopian Airlines
Best Supporting Airlines. (Business Class): Fly Emirates
Outstanding Tourism Personality: Barbrah Adoso
Tourism Event Of The Year: Kcca Festival
Best Tourism Ambassador: The Ghettho Kids-(Dancers)
Best Supporting Hotel: Serena Hotel Kampala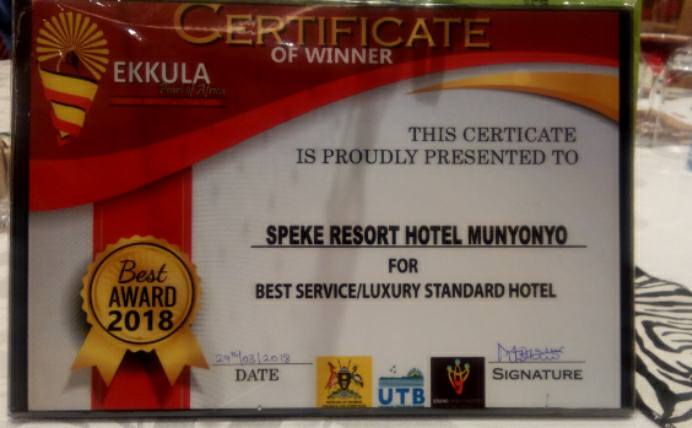 Best Service/Luxury Standard Hotel: Speke Resort Hotel Munyonyo
Young Tourism Achiever's Award: Naminya Saleh (Casa Lodges)
Top Tourism Investor: Ruparelia Group
Lifetime Tourism Achiever's Award: Ivan Batuma