Leading rights group Amnesty International has warned of a "climate of fear" in Rwanda ahead of presidential elections on 4 August.
"Since the ruling Rwandan Patriotic Front (RPF) took power 23 years ago, Rwandans have faced huge, and often deadly obstacles to participating in public life and voicing criticism of government policy," Amnesty said in a report.
"The climate in which the upcoming elections take place is the culmination of years of repression," it added.
President Paul Kagame is expected to win the election against a weak opposition after the constitution was controversially amended to allow him to run for a third term.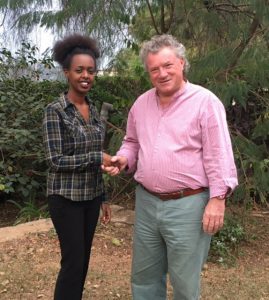 The government has not commented on the report, but it has previously dismissed allegations of repression in Rwanda.
It comes a day after President Kagame warned western diplomats against interfering in with the country's electoral process.
Kagame, who is seeking another term in August elections, said on Rwanda Television Tuesday that it's "unacceptable" for Western diplomats to summon presidential candidates.
Kagame said that "diplomatic missions should not replace the electoral commission."
AGENCIES