Raxio Data Centre which is still under construction is located in Namanve Industrial Park
Raxio Data Centre, the first of a kind in Uganda is set to officially open in June 2020, Abdul-Rahman Ahmed, the Company's Vice President-Technology and Operations has revealed.
He made the remarks on Wednesday during a media tour of the state-of-the art facility that is being constructed in Namanve Industrial Park.
Roko Construction is the Contractor of the multi-million data centre that will soon be completed.
Ahmed revealed that they are investing US$27m (Shs99.9bn) in the data centre, the first to be certified in Uganda.
He described the company as a game changer in Uganda's ICT sector. Raxio is majorly owned by First Brick Holdings, a US based company. Ugandans own minority shares in Raxio Data Centre.
Jeremiah Kasirye, the Site Manager of the Raxio Data Centre that is under construction said the Data Centre is Uganda's first tier 3, carrier-neutral and cloud-neutral data centre. The company will mainly offer data storage services to Ugandan companies not only at affordable prices, but also safely.
Kasirye said tier 3 means the facility is up to international standards. The data centre will have four switch rooms; A, B, C and D.
"This means there will be flexibility to carryout maintenance without interruption in service delivery," Kasirye said.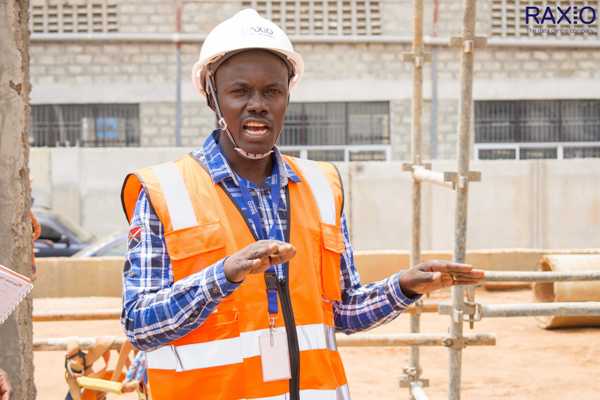 The Company's White Space-the area where clients/companies will put their equipment, has capacity of 400 racks. This means the company can store data for as many companies as possible.
Emphasizing security and safety of clients' data, Ahmed said they will offer maximum security because they have seven layers of security so much that if one isn't authorized to access the data centre, they can't go beyond the gate.
"Even when you manage to get inside, you will not access the data without authorization," he said, adding: "Our systems will not go down, so uptime and service availability is guaranteed."
The Data Centre will also have Indirect Ambiatic Cooling System where water will be used to cool the equipment. Besides water from National Water Water and Sewerage Corporation, the Company will also use water from underground.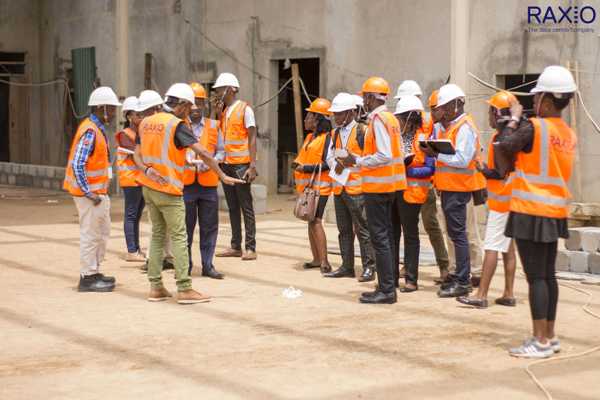 "We shall be able to operate for 12 consecutive interrupted days without water from NWSC," Kasirye said, adding that their roofing is also unique because they have used insulated panels. The installation is a 5-Megawatt project which is four times bigger than other data centres in Uganda.
Why Data Centre is important
Kasirye said the data centre is set to attract global players which will not only reduce the cost of doing business, but also internet in the country.
"For example, if Youtube has presence here, it will automatically be easier to download videos," he said.
He added that the data centre will act as a disaster recovery plan for companies like telecoms and banks among others.
"You need a back-up plan so we believe some companies will use Raxio as a backup plan for their data," he said, adding that many buildings in Kampala that accommodate offices of companies were built without data storage in plan.
"Many companies have server rooms. There's a difference between a server room and a data centre. Many companies are storing data in inadequate places," he said.
He added that companies will no longer need to buy generators and cooling systems among other equipment because it will be cheaper to store data safely with Raxio.
The company that will employ up to 40 employees including technicians and outsource other services has about 100 clients on board so far, Ahmed said.