The Democratic Republic of Congo (DRC) President Felix Tshisekedi Tshilombo has arrived in the country for a two day state visit.
Tshisekedi who is accompanied by seven cabinet ministers and over 100 government officials arrived in the country on Saturday afternoon and was received at Entebbe International Airport by Uganda's Foreign Affairs minister, Sam Kutesa.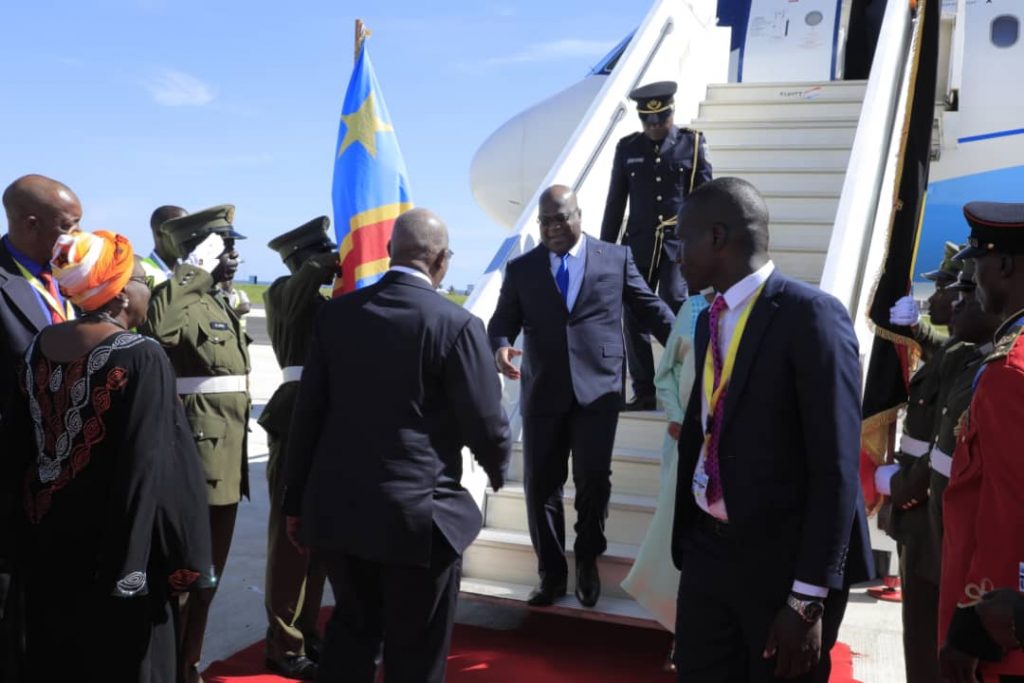 The DRC leader is expected to attend the Uganda-DRC business forum currently underway
Uganda's President Yoweri Museveni on Saturday afternoon officially opened the forum.
The forum that has attracted businessmen from the Democratic Republic of Congo, and Uganda is being held under the theme: "Promoting Bilateral Trade, Investment and Connectivity for Mutual Peace and Prosperity.
The business forum will create a permanent framework for cooperation and economic cooperation between the two countries.
Uganda is looking to strengthen trade and investment between the two countries in an environment of peace, security and stability.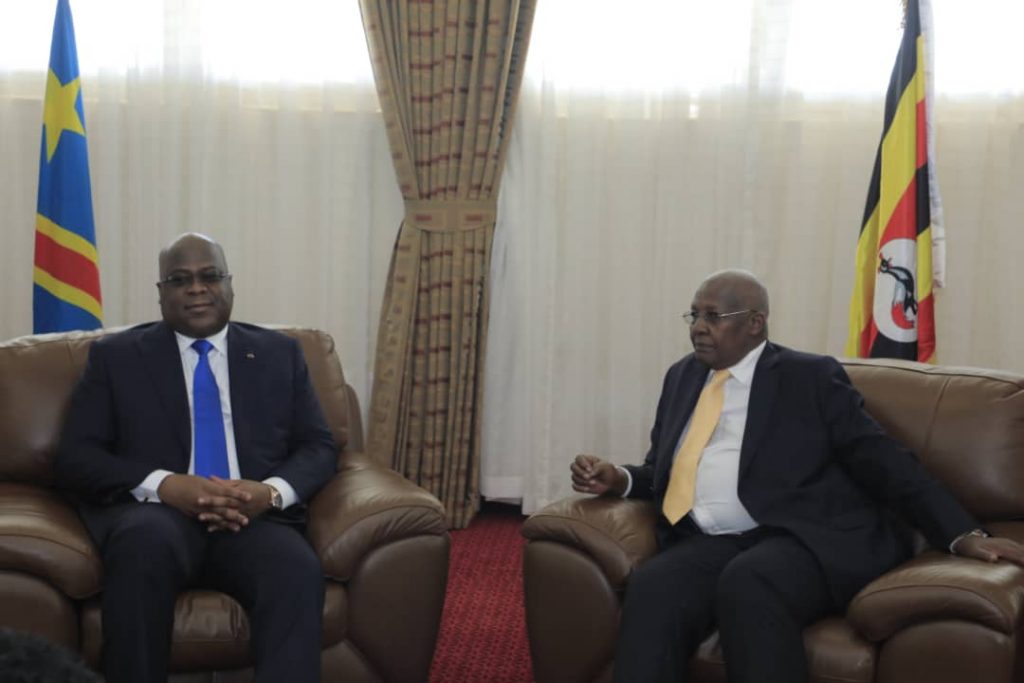 DRC is a key and strategic trading partner of Uganda with a huge market of more than 80m people and presents enormous opportunities.
According to the Uganda Bureau of Statistics as of May 18, 2019, the volume of trade between the two countries for both formal and informal trade was estimated to be $531m.
Museveni and Tshisekedi are also expected to discuss regional cooperation and security between two nations. This will be followed by a joint working session of ministerial delegations.