Candidates being briefed by Premier Recruitment Administrator, Christine Kisakye at the head office this week
Premier Recruitment Ltd, one of the fastest growing labour exporting companies in Uganda is set to deploy over 200 young Ugandans for juicy jobs in the Middle East and gulf countries.
Since the resumption of business for labor externalization sector, Premier Recruitment, one of the companies under the Ruparelia Group of Companies owned by tycoon Sudhir Ruparelia and its UAE based partnering agents have been carrying out different interviews for various job categories preparing Ugandans for these juicy job offers.
According to Premier Recruitment Marketing and Public Relations Manager Amon Baita, the company has since secured jobs for over 100 cleaners, over 100 electrical and mechanical technicians, plumbers, carpenters and painters to work in Qatar-Doha and the first group of cleaners will be flying out of the country in a week's time whereas over 150 ladies are set to fly to the Kingdom of Saudi Arabia for domestic workers' jobs.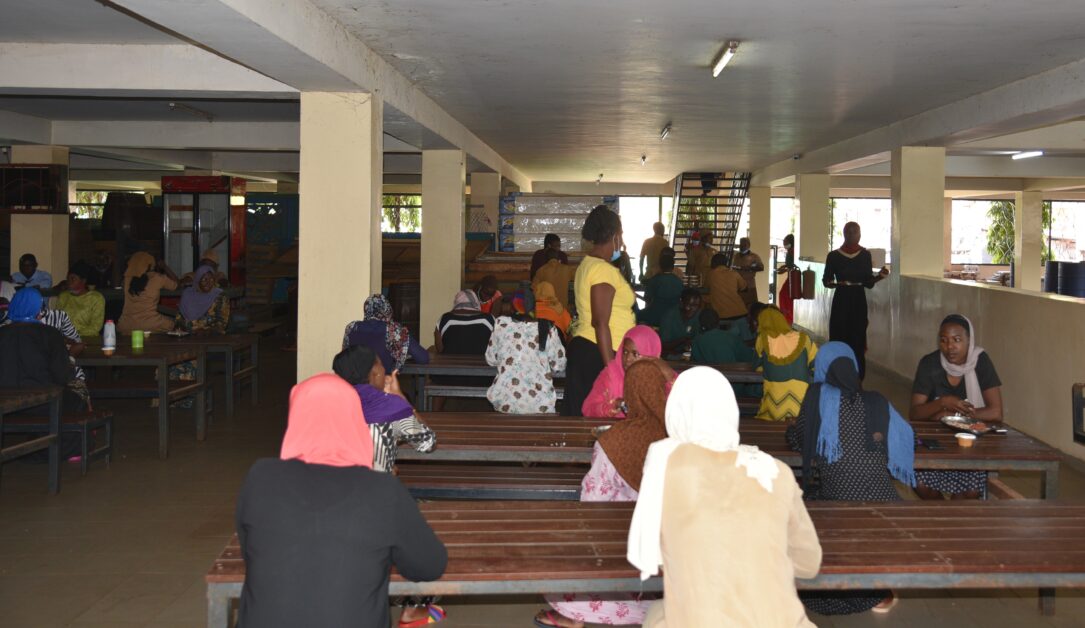 "We have interviews going on for different job orders including cleaners, painters and technicians especially to Qatar as well as pending job orders for 100 taxi drivers to Abu Dhabi and over 50 nurses to work in Saudi Arabia as bedside nurses whose interviews we plan to conduct shortly after national elections," Baita revealed.
He added that Premier Recruitment is currently focusing on reducing the problem of unemployment in the country that has since skyrocketed as a result of Covid19 lockdown.
He noted that the jobs mentioned above attract salaries between UGX1.2M to UGX4M and above.
"We are fully aware of the situation many young Ugandans are going through after many of them lost jobs; businesses collapsed and the number of school drop outs will increase as a result of Covid19 and as a professional human resource recruiting agency, we are striving to give Ugandans hope by soliciting for them job opportunities abroad that do not require high end input/requirements and qualifications but also we present these opportunities to our clients in a more professional and reliable way," he revealed, adding that most of non -professional jobs require one to have completed at least S4 and above whereas professional jobs require a certificate and above in that particular field.
For the domestic workers to Saudi Arabia, they are only required to come with their National ID and a few other requirements like LC1 Introduction letter so long as they can speak English.
The company takes care of the rest for the ladies between the age of 21-38 years to secure jobs in Saudi Arabia .
Baita noted that Premier Recruitment ensures that candidates who apply for these jobs are deployed in the respective countries on time and the input is more affordable for them since many of them have not been working.
He encouraged members of the public to hurry and register for ongoing interviews to take up the currently available job opportunities but also apply by registering with the company at their head offices located at Crane Chambers 1st floor, Kampala road so that the company can do what they do best, to get them the jobs readily available.
Premier Recruitment is a professional recruitment agency licensed with the Ministry of Gender, Labour and Social Development for both internal and external employment that is famously known for connecting suitable employment opportunities both in the region and abroad to young Ugandans seeking to be employed.
According to the recent statistics, the annual remittances from over 165,000 Ugandan migrant workers in the Middle East alone into the country had currently grown to over $700m (Shs2.6 trillion) and domestically, the sector is contributing direct employment opportunities to over 4,000 Ugandans through the over 200 licensed labor externalizing companies.
Furthermore, the migrant workers in the Middle East are contributing substantially to their families through construction of houses and paying of school fees.
The other benefits Baita highlighted include improvement in incomes of the migrant workers and acquisition of new and positive work ethics and skills.
"The migrant workers in the Middle East are contributing substantially to their families through construction of houses and paying of school fees for their children and relatives," he said.