The Kenyan opposition leader, Raila Odinga, has been sworn in as "the people's president" – despite the government saying this would be treason.
Mr Odinga took the symbolic oath holding a green bible in front of thousands of people gathered in Uhuru park, in the Kenyan capital Nairobi: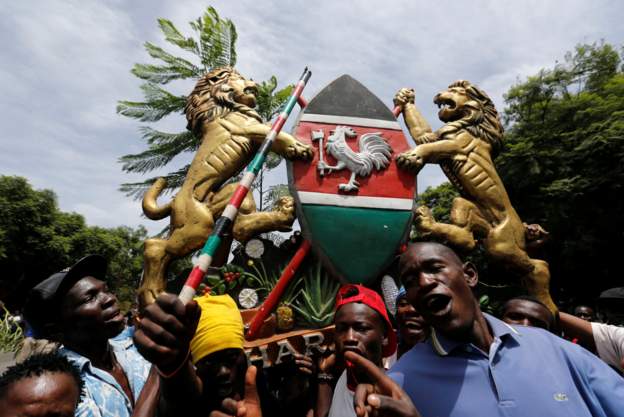 Earlier, his supporters gathered for the controversial "inauguration"
He and his supporters believe he is the rightful winner of last year's presidential election.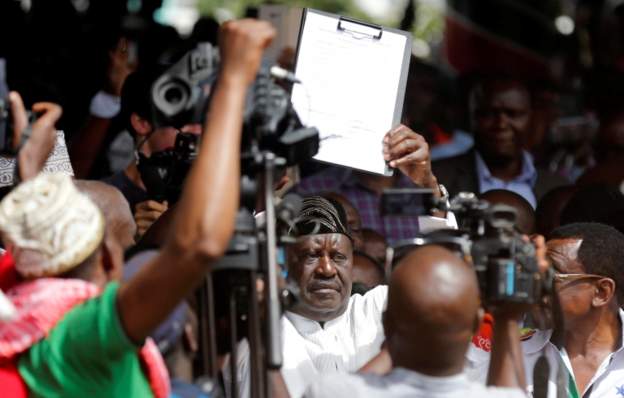 Kenya's President Uhuru Kenyatta has told the media not to cover the ceremony, with some television channels having their broadcast signals switched off.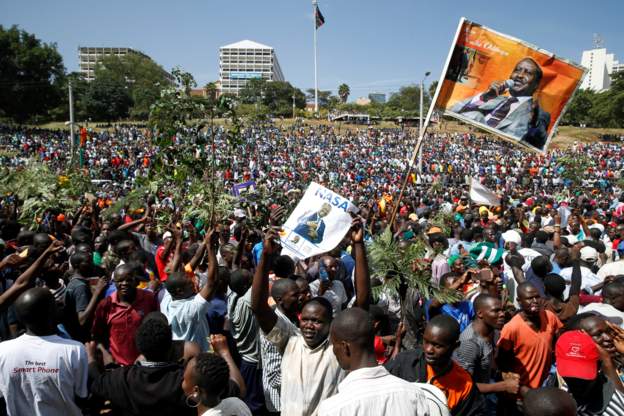 Mr Odinga said the media ban "confirms we have descended to the level of Uganda", which stopped media coverage during elections in 2016.
Mr Kenyatta has accused him of treason.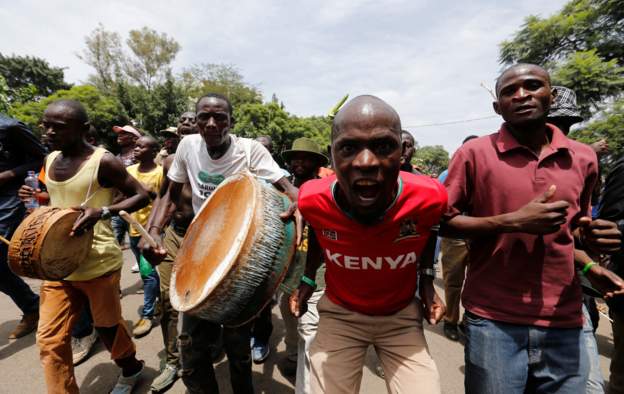 The war of words, however, has done little to deter arrivals to Uhuru Park.