Archbishop Stanley Ntagali   has applauded President Yoweri Museveni on corruption fight, noting that he is let down by corrupt officials in key institutions like the health sector.
"I thank the President (Museveni) for speaking against corruption. You find NMS (National Medical Stores) delivering drugs, but you'll never find them in hospitals. After, they refer you to a clinic to buy them. Later you find out the clinic is owned by a Doctor who stole the drugs," Ntagali said.
He made the remarks this morning during National Prayer breakfast held in Entebbe   to celebrate 25 years of NMS.
"As you serve in hospitals and here at NMS, remember you are serving God and His people. Always be accountable to God first not the IGG.  If you have this in your mind, you won't be tempted into corruption," he added.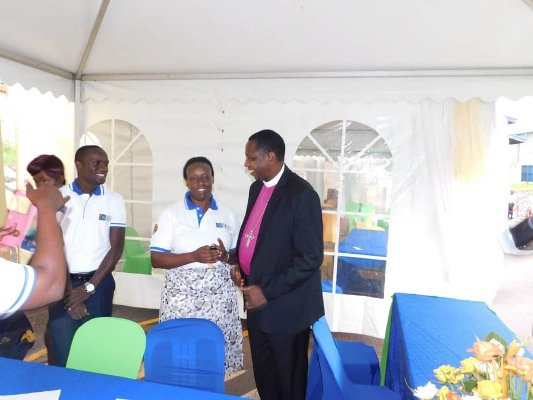 He said greed and selfishness should stop in hospitals.
"I am very aware doctors steal drugs and this should stop. Such acts are the cause of increasing number of deaths among children and mothers. People go to hospitals with hope of being healed," he said.
It should be noted that while commemorating the International Anti-Corruption Day at Kololo Independence Grounds, President Museveni launched a new anti-corruption campaign. He launched a new anti-corruption Unit at State House that will supplement IGG efforts to end corruption in Uganda.