US Ambassador to Uganda, Natalie E. Brown (R) called for a peaceful and democratic process
The Speaker of Parliament Rebecca Kadaga has asked the new US Ambassador to Uganda, Natalie E. Brown to help forge cooperation between Parliament of Uganda and the US Congress.
Kadaga notes that the collaboration is strong at the government level but there is no cooperation link between the two legislatures.
Kadaga was meeting with Brown on Wednesday when the new Envoy paid a courtesy visit to the speaker.
The speaker hopes that in the post COVID-19 situation something can be done to help create a partnership.
Kadaga told Brown that there is more support needed in the business sector that will create more opportunities for the young unemployed population
"I've received the new US Ambassador to Uganda, Natalie Brown. Our meeting centred on mutual interest between our countries. We agreed to explore links between our Parliament & the US Legislatures, among other issues. I wish her a successful tour of duty," Kadaga twitted.
Brown told Kadaga that at the moment there is considerable interest in Uganda at Capitol Hill where inquiries about recent political developments have been frequent.
She says the interest in Uganda is in both Congress and the senate where both the Republicans and Democrats are urging a peaceful and transparent democratic process ahead of the 2021 General Elections.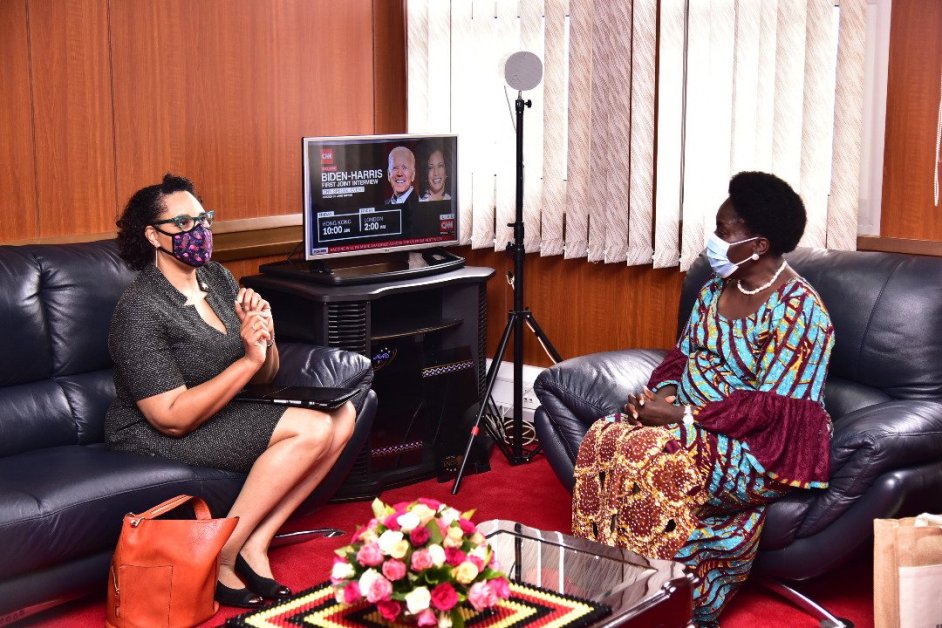 Natalie E. Brown replaced Deborah Malac who left Uganda early this year.
Brown served as the Chief of Mission of the U.S. Embassy in Asmara, Eritrea, since 2016 until last year. She previously served as Deputy Permanent Representative and Deputy Chief of Mission of the U.S. Mission to the UN Agencies in Rome, Italy, 2013-2016. Ms. Brown also served as Deputy Chief of Mission of U.S Embassy Tunis, Tunisia, 2010-2013. In a career that has spanned almost three decades, she has garnered experience in both bilateral and multilateral diplomacy with a strong focus on Africa.
Earlier in her career, Ms. Brown served as the Economic Counselor of the U.S. Embassy in Amman, Jordan and as the Political Chief of the U.S. Embassy Kuwait City, Kuwait.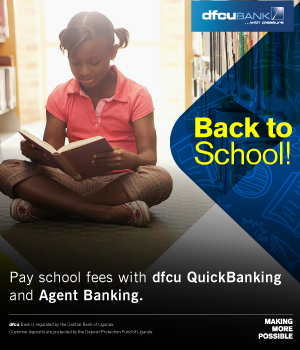 In Washington, she served as a Senior Watch Officer in the State Department Executive Secretariat's Operations Center and as an International Affairs Officer in the Office of UN Political Affairs in the Bureau of International Organization Affairs.
Still earlier she was the State Department's Desk Officer for Mali, Burkina Faso, and Niger in the Office of West African Affairs. She also had assignments overseas in the U.S. Embassy Addis Ababa, Ethiopia, and the U.S Embassy Conakry, Guinea.
Ms. Brown earned her B.S from the Georgetown University School of Foreign Service, Washington, D.C. in 1988 and was awarded her M.S. from the U.S. Marine Corps Command and Staff College in Quantico, VA, in 1999. She is the recipient of numerous State Department awards recognizing her performance. A capable linguist, she speaks French and Arabic and has studied Italian, German, Amharic, and Tigrinya.