President Yoweri Museveni has sarcastically revealed that Kampala people don't have representatives in Parliament.
While launching the construction of the Kampala Flyover at Nakivubo Blue Primary School today, Museveni told guests that there will be no need to recognize Kampala MPs since they don't exist.
"..I won't even talk about them (Kampala MPs) and I pity you for not having MPs," Museveni was quoted saying. The President made the remarks after Kampala MPs snubbed the event.
However, his remarks ruffled feathers of Opposition Chief Whip, Ibrahim Ssemujju Nganda, who noted that the President is simply sourgraping because NRM doesn't have any Legislator in Kampala.
Ssemuju revealed that the same MPs he is bashing don't also recognize him as the President since he went to the bush and removed a legitimate movement and all he has done is organise 'fake' elections to stay in power.
"So the same way he doesn't recognize MPs in Kampala, I mean we don't recognize him as a legitimate leader. So he can sour grape but there is no single NRM MP in Kampala and most likely there will be none in the next election," Ssemujju, who is also the Kira Municipality MP said.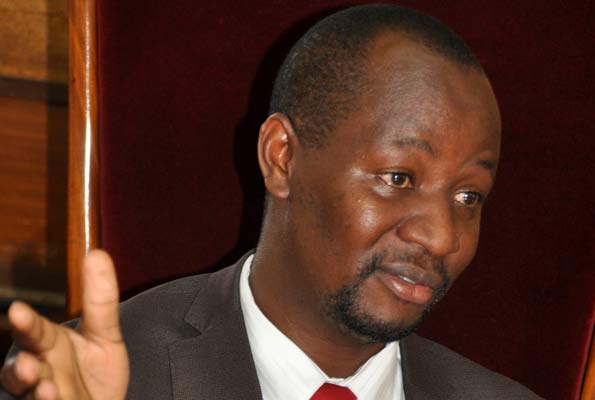 He added: "If I was his advisor, I would advise him to speak about the serious issues facing Uganda and Kampala MPs boycotting functions isn't something anyone sensible he should be speaking about."
Ssemujju blamed Museveni for Kampala MPs' boycott, saying they are paying him back for the teargas he throws at them when they attempt to carry out their legislative duties.
"So if he doesn't recognize MPs in Kampala, does that mean they aren't there or they are there? But if the MPs in Kampala can't do their work, why should they go and do Museveni's work? He closes roads in Kampala and then you hear him say that the MPs in Kampala want to go and disturb people in the market. So if Museveni wants competition in politics, let him allow people to do their work," Ssemujju said.
Ssemujju also slammed the Kampala flyover equating it to problems for Ugandans as the money to construct the project is borrowed and will further worsen Uganda's public debt.
"…Museveni is simply presiding over functions for money we have borrowed. All the money that Uganda generates, Museveni is throwing it at voters to vote for him," Ssemujju added.