Speaker Kadaga
A section of Members of Parliament have told off Persis Namuganza, the Minister of State for Lands to give Speaker Rebecca Kadaga respect.
This is after Namuganza, 35, attacked Kadaga, 64, for being too old to steer leadership of NRM. Namuganza wants to unseat Kadaga as NRM's Vice National Chairperson.
During the integral campaign held by Speaker Rebecca Kadaga at Parliament today, Cecilia Ogwal (74), the Dokolo Woman MP supported Kadaga's candidature by bragging about her longevity in politics, telling NRM MPs that if they want to keep something valuable as gold to be kept safe, then they should look for an old woman to look after it.
"If anybody is condemning age, you should start by condemning the President and you are therefore not being honest to yourselves. So if you know President Museveni is the best to lead his party, therefore, you must value the wisdom that comes with age," Ogwal said.
She added: "I want to tell you there is only one Vice Chairperson national leader in NRM. She doesn't know tribalism. Who else will you trust with leadership of NRM to guide and steer the party? You would be making a mistake if anybody doubts the leadership of Kadaga."
Ogwal vowed to talk to Namuganza to back out of the race for Speaker Kadaga.
"It is important that children of today respect age. You must respect wisdom. You can fight for anything else, but don't tamper with anybody else…because I love my daughter Namuganza, I undertake to talk to her and tell her that I love her and the only way to get my political blessings is for her to respect the elderly," she said.
The campaign overseen by Jacqueline Amongin (Ngora Woman) had been convened as a meeting for MPs, who rushed to Parliament thinking they were handling Parliament business, only to realize the Kadaga camp had turned the forum into a campaign opportunity.
However, most of the MPs who showered Speaker Kadaga with praises were independent and opposition with no voting rights in NRM, with the majority NRM MPs shying away from the hotly contested race.
Herbert Ariko, the Soroti Municipality MP (FDC) said: "If we needed to support someone for Vice Chairpersonship, it would be difficult to look beyond you (Kadaga). When your MPs cried, you were there to wipe their tears. When no one dared to speak for Parliament, you spoke for us. When it was the toughest time when everybody thought Parliament must be wiped out, you stood with valour that Parliament must be there."
Asuman Basalirwa (Bugiri Municipality-JEMMA) said: "As IPOD, we are convinced that as IPOD despite our ideological differences, the Speaker is a unifying factor. She hasn't segregated anyone in the pursuit of our roles. We are therefore convinced that once you ascend to the office she is vying for, she will add value to the office and her party."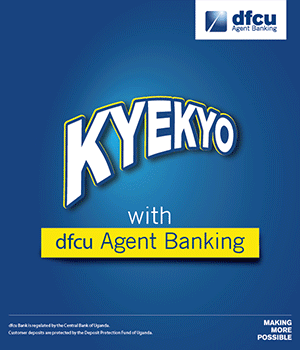 Mary Babirye (Masaka Woman-DP) said: "I may not have the vote, but I have the support from Buganda region. We as women, we can't bear losing her. I am going to moblise people from Buganda to give her support."
Anthony Akol (Kilak North-FDC) also weighed in saying: "The rest of Ugandans don't know the people you are competing with and I am surprised that we are still campaigning for you, I thought we are celebrating and I think the best we should do is begin to organise for our celebration. "
Julius Ochen (Kapelebyong County-Independent) said: "When you went to the international platform, you spoke for this country. You stood for our values. You stood as a mother when you denounced homosexuality. It is very unfortunate for someone to attempt you in that position when you speak for Uganda. I think you truly represent the right choice of NRM because others don't come to your qualities."
Bernard Atiku (Ayiivu County-Independent) noted: "I am here to declare the support of the people of West Nile for you. Your tough record is undisputed. Your service for this country speaks for itself. Rest assured, West Nile will give you a block code."
The NRM Secretariat concluded the nominations for candidates vying for top organ positions in which Kadaga is set to face off with Namuganza at the delegates conference slated for August 2020.