The ruling National Resistance Movement (NRM) party should consider abandoning its party voter register in preference for National Register while conducting internal elections (primaries), Frank Tumwebaze (pictured), the Minister of Gender, Labour and Social Development, has called.
Taking to his Twitter handle, Tumwebaze who was one of the few Ministers who survived the chaotic NRM Primaries admitted that the ruling party has failed in decades to clean up its voter register, with the only solution calling for the reliance on national register.
"I know this is controversial, but as NRM, we need to discuss and resolve the issue of a register (because) in every primary election disputes largely stem from this. What if we did away with the issue of the party register and used the national register of Electoral Commission in our primaries?" Tumwebaze said.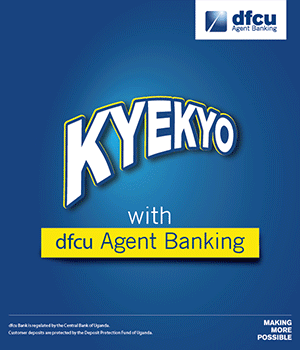 He added: "Yes I know the argument is that non party members will vote. That is fine. The NRM flag bearer who wins the primaries will still need to be voted by the same non party supporters in the general election. And if that is the case why bother with a separate party register?"
Minister Tumwebaze said that when NRM national chairman, also President Kaguta Museveni guided that every person missing on the register but who can be identified by the NRM village branch committee as a party member should vote, some non party members in some areas voted & this angered some contenders.
Tumwebaze defended his proposal arguing, "The truth is; the same non party members Will still be met by at the general election. Better allow them early to vote and may be recruit them. Me, I vouch for using of the national register. Whoever wins the primary will more or less have won the general election."
However, Tumwebaze's proposal attracted debate from public with Ronald Sebuhinja asking, "Interesting idea. Would you then be willing to let other parties use the same register for their party primaries?"
Enoch Barigye Byaruhanga also asked, "The other question would be how can NRM, a Mass party and with Wealthy people who have been in charge of the country for over 34 years fail to have a credible members register? Are you worth being trusted with our country anymore?"
Fidel Wabinyai argued, "The @NRMOnline should look into digital register. As for non party members to vote. It might cause unwanted outcomes. That might encourage non party card holders to contest in the primary. The party should go digital."
Another Twitter user said, "My take is that the party needs a digital registration of all its party members wherein a copy can be downloaded for party activities."
Shirah Karungi rejected Tumwebaze's proposal and had no kind words for NRM members holding political office remarking, "if you are an NRM elect in any position and your constituency doesn't have an updated party register, you deserve to be voted out, surely you had 5 yrs to update it and ensure you recruit members into the party. They shouldn't cry wolf for us now."