Uganda's new Police spokesperson, Asan Kasingye has refuted media reports quoting him linking the murder of his predecessor to the Allied Democratic Force (ADF) rebels.
Kasingye made this rebuttal on Tuesday, the same day a local newspaper carried a story saying he had linked the murder to ADF.
"I did not not make this comment. On the contrally, I called upon the media to stop speculation till a formal briefing is made," Kasingye tweeted on Tuesday. The newspaper claimed police had got clues linking the murder of Kaweesi to the ADF.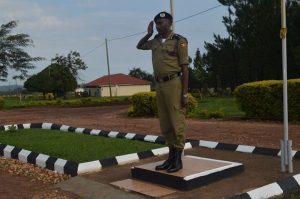 Andrew Felix Kaweesi was gunned down on the 17th of March together with his bodyguard and driver.
Kasingye also cautioned the mdeia against spreading conspiracy theories saying they would be counterproductive to investigations into the killing.