The Speaker of Uganda's Parliament, Rebecca Kadaga (pictured) has led calls for the lifting of COVID-19 lockdown measures imposed by Government.
This is after numerous reports of Ministers defying the guidelines put in place to contain the spread of the deadly Coronavirus in the country.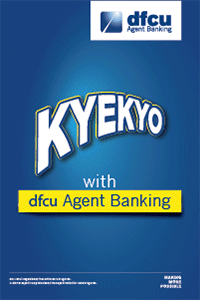 Kadaga's call was in response to a concern raised by Joseph Ssewungu (Kalungu West) who accused Minister of Health, Jane Ruth Aceng of advising President Museveni to put in place stringent measures like lockdown, curfew, ban on crowds for more than 10 people among others, yet she went ahead to flout the same guidelines.
The other Ministers are Benny Namugwanya (State Minister for Kampala Capital City Authority Affairs) who is accused of holding a rally in Mubende as well as Haruna Kasolo (State Minister for Microfinance) who is accused of declaring Uganda coronavirus free.
This was after photos emerged showing Minister Aceng addressing crowds in Lira, with no social distancing and not wearing a face mask at the same time.
The recent images have angered Ugandans whose businesses remain closed, citing failure for the same to respect the guidelines.
"The minister who is supposed to be custodian of regulations she was seen flouting the same regulations. She was seen addressing a crowd without putting on a mask. While the Minister took action, Police didn't arrest her. But we want to find out, why she flouted the regulations and she should tell us if there is Coronavirus or she has been misleading the President," asked Ssewungu.
In his prayers, Ssewungu demanded Minister Aceng to apologise to Ugandans for imposing on them lockdown and curfew and called on law enforcers to stop discrimination in implementing the directives.
In response, Kadaga tasked the trio to explain to Parliament on accusations of flouting the coronavirus prevention guidelines.
"I really want the Government to be more serious about this issue of COVID-19. Can't we learn to live with it and just organize this society, to manage it? How long will this lockdown continue? I think it is important that we guide our people to live within the situation, but to say lockdown one month, 3 months, 7 months, no! We want an evaluation of this lockdown so we know how to move. This issue of keeping people in suspense isn't right," Kadaga said.
Ruth Nankabirwa (Government Chief Whip) however defended Cabinet from claims Executive had lifted lockdown based on actions and statements from few cabinet members.
Speaker rejected her plea saying the three ministers have by their conduct indicated there is no cornonavirus by not wearing masks and holding public meetings of more than 10 people.