The Speaker of Uganda's Parliament Rebecca Kadaga has lashed out at the Uganda Tourism Board (UTB) over failure to facilitate Miss Tourism Uganda for international competition, a thing she described as working to the detriment of promoting Uganda's tourism sector.
"It hurts that these youths keep coming up to market Uganda but whenever they are in need there is no arrangement to support them. When Quinn Abenakyo came up, no one supported her but when she won, they all came and took pictures," Kadaga said.
The Speaker made the remarks today while meeting with the recently crowned Miss Uganda Phiona Kyeru who is slated to represent Uganda in Miss-World Tourism in the competition which is to be held in Malyasia next month.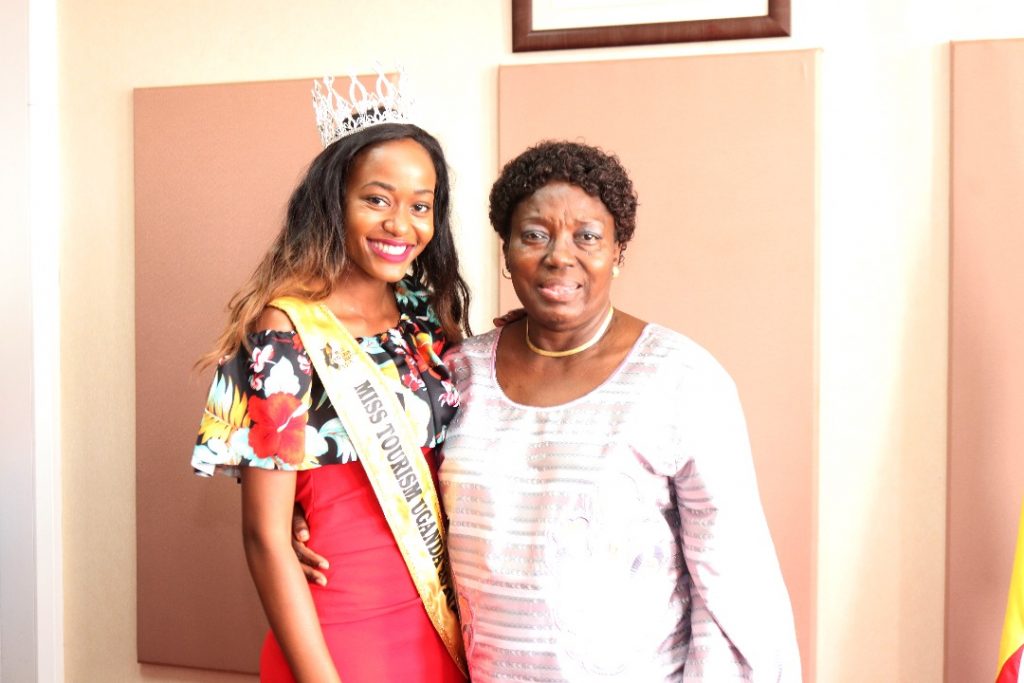 Kyeru is a 22 year old accountant from Busoga.
Kadaga donated a two-way air ticket to Kyeru and used the opportunity to commend the Miss Tourism Foundation for working tirelessly to ensure the awards are held, adding that it was time Government dropped the too much talking and got practical about funding the tourism sector by ensuring the pageants are funded through the annual budget.
"This industry doesn't have a home and we need to support it more formerly instead of talkism; sometimes we lose opportunities because we don't have a structured arrangement. I love my heritage and each of you should go on marketing your heritage and your country," she said.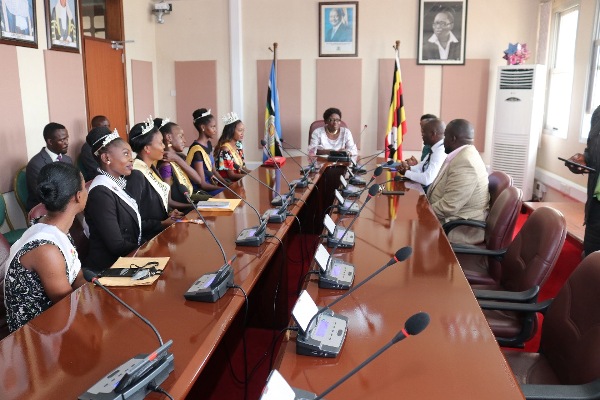 Allan Kanyike, the Chief Executive of Miss Tourism Foundation wasn't also kind to Tourism Board for abandoning the Miss Tourism Initiative.
"UTB has not helped Kyeru. I don't know why because they are aware that she is supposed to be traveling for this competition," he said.