The Speaker of Uganda's Parliament,  Rebecca Kadaga (pictured) has commended Uganda Christian University (UCU) for implementing the electronic voting system during the recently concluded elections for students' guild leadership.
The Speaker called on Government to emulate the new module.
Kadaga made the remarks today while officiating at the handover ceremony of the outgoing students' guild held at UCU main campus in Mukono.
The Speaker also commended the outgoing guild leadership led by Timothy Kadaga for withstanding the impact of COVID-19 to serve students.
"No other team of students has been tested like this team with abrupt closure of schools, banning movements and it has enrolled us to technology faster than we anticipated. I am happy that you held e-voting. This should simplify our work. The standard has been set high and you need to maintain them," Kadaga said.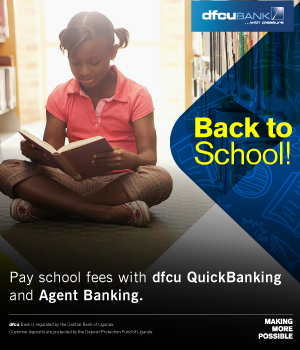 She was responding to remarks by Vice Chancellor Aaron Mushengyezi, who revealed that the electronic voting module was built by the University and is ready to share it with Electoral Commission.
"We are the first University to conduct e-elections, it's home grown, we didn't buy it anywhere and we are happy to share it with EC. In this handover, we have demonstrated that it is possible to handle over power without any problem," he said.
He added: "We have set pace for the nation and we are building culture of leaders who lead with transparency.
As you set your goals, as you build bridge to the new normal. Seek the Lord to guide and use new technology skills."
The Vice Chancellor pledged to work with the new Guild team to ensure smooth recovery of the University from ravages of the pandemic and promised to allow the new guild team to manage their budget without any interference from the University administration.
Timothy Kadaga said that despite the pandemic, his team was able to revive and grow the Guild Fund to support students not able to raise tuition and during his tenure, the Fund grew from Shs10m to Shs80m and was able to raise funds for over 85 students.