Commercial Banks are increasingly adopting the sale and distribution of insurance products because selling them (insurance products) gives them a new and lucrative revenue stream without high new setup costs.
Besides, this fee-based income is essentially risk-free since the bank simply plays the role of intermediary.
Insurance companies on the other hand see Bancassurance as a way for increasing their market penetration and premium turnover at near zero cost, while the customer enjoys the benefits of reduced prices, a wider range of products and much greater convenience.
To take advantage of benefits that come with Bancassurance, Ecobank has become the 20th bank to get Bancassurance.
While handing over the license to the Pan-African bank on Tuesday, Benerd D Obel, the Director Supervision at Insurance Regulatory Authority (IRA) welcomed Ecobank, saying: ""You are now an official partner of the insurance fraternity. We're sure this will increase penetration… We know the banking sector is highly ethical and you're not going to engage into unhealthy competition."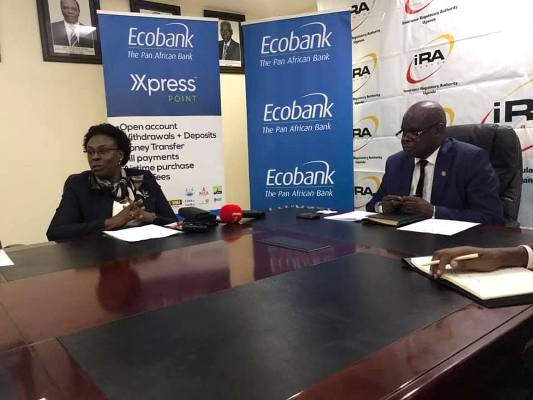 Obel noted that creating awareness is a pertinent issue in increasing insurance penetration, and as IRA, they are in the process of incorporating agency banking system in the sale and payment of insurance products.
Ecobank will provide both life and non- life insurance with 5 insurance partners including Britam, Sanlam, ICEA, Prudential and UAP.
The bank says will leverage on its digital innovative products to deliver Bancassurance services.
Annette W. Kihuguru, the Executive Director and Head of Commercial Banking at Ecobank said that they're going to strategically use their 11 branches, 68 agents and other avenues to sell insurance products.
"We shall leverage on our experience from our 21 affiliates across Africa already offering Bancassurance. We guarantee you seamless service in this sector," Kihuguru said.
According to IRA, Shs1 Trillion is expected to be underwritten from Bancassurance, while last year, about Shs876 billion was underwritten.