By Peter Abaanabasazi
Women are increasingly taking on business and managing them successfully. And while many civil servants and salaried people tend to believe that they cannot survive outside formal employment, Grace Koojo Akiiki, a resident of Kikwatamingo in Mparo division, Hoima Municipality has proved otherwise.
Grace, the wife to Dr. Charles Koojo, resigned her top job at MTN a few years ago to join business. Today, she is proud to own Kontiki Hotel, located in Butanjwa, Hoima Municipality.
The hotel which she started as bar and restaurant is one of the best hotels in Bunyoro region, thanks to its beautiful environment and verdant scenery with African trees.
The hotel is increasingly attracting big corporates from within Uganda and outside that frequent Hoima due to the ongoing oil activities.
Starting Out       
Grace, 44, holds a Master's degree in Business Administration. In an interview with Business Focus, Grace says after her first degree, she started working with National Agricultural Research Organization (NARO) in 1996. She adds that three years later, she left NARO for MTN Uganda where she worked as an administrator.
"As I was working, I and my husband started saving little money with intention of establishing something back home (Hoima)," Grace, who is also the Minister of Finance for Bunyoro Kitara Kingdom, says. After saving Shs2m, she says they started thinking of a business that would make them money.
She says while the husband wanted to establish a school because he is an educationist, she wanted to set up a hotel. And as women are good at convincing, the husband agreed to Grace's idea.
"We discussed and greed to start hotel," she says, adding that after coming up with a business idea, they bought three acres of land using the Shs2m they had saved. She explains that acquiring land was key to fulfilling their dream.
Still using part of her savings, in 2000, Grace started the hotel business with two cottages with four rooms, a bar and restaurant, while she continued working at MTN.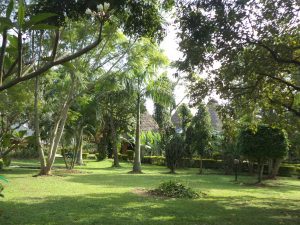 She explains that she co-owns the business with her husband because they plan together.
"Our idea was to put up something African and our slogan is African beauty, so we struggle hard to maintain our dream," she says.
Quitting MTN & Avoiding Loans
In 2008, Grace resigned her job at MTN to concentrate on her business which she says was not doing well due to lack of monitoring for she was too busy at former.
"I had a wonderful time at MTN because I was a full administrator and I was being paid very well, but I saw it not wise to earn big money and let my business die," she says.
She reveals that business has grown tremendously and it is valued at Shs5bn having started with merely Shs2m.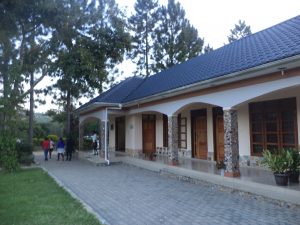 While many businesses are struggling with repaying loans, Grace says she has never taken any bank loan to invest in her business.
"I started with about six employees, but now I employ 42 educated and none educated Ugandans," she says.
In the beginning, she says, business was attracting only local people, but today, it attracts both local and international customers who include tourists going to Murchison National Park among others.
Achievements
Grace's business has yielded tangible results not only for the owners, but also the local community.
"This project is self-sustaining, what I get from it, is what I invest back and as I told you there is no loan money in this business," she says, adding that they have managed to construct a magnificent residential house.
"I started this Business on three acres of land but now it is sitting on 25 (acres of land). The business started with two cottages that had four rooms but now it has over 32 rooms, administration block, conference hall that accommodate about 500 people, mini gym, swimming pool, gardens and I have built a shallow well to overcome the problem of water shortages," she says of the fruits of her sweat. She has since diversified into farming business, with her piggery project earning her good cash.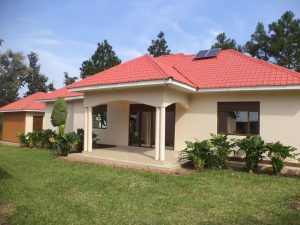 Challenges
Apart from the stiff competition in hotel business, Grace says power shortages is one of the biggest challenges she is facing yet the kind of business she is involved in requires constant power.
"We also face a challenge of man power; you can hardly get someone to work for you wholeheartedly and the hotel industry has the highest staff turnover I have ever seen.
Today you recruit somebody thinking that he is going to work for you very well and your competitor comes and takes him or her away because of Shs20, 000 added on him," she says.
Future plans
Grace and her husband have acquired more land adjacent to Kontiki hotel where they are planning to establish 'Kontikire' recreation centre which will contain children's Corner, tennis court, Golf course and volley ball among others. She is also planning to establish a storied building with apartments, bar and restaurant.
Advice To Business Community
Grace says starting a business is not all about having huge cash before you, but getting the idea; identifying something that you want.
She adds that many have started business out of bandwagon and at the end, they fail because they have no idea about the business.
"You have to be a risk taker to join business. Many people have failed to start because they fear the future," she says, adding that honesty, financial discipline, social capital and customer care are important in running a successful business.