dfcu Bank Managing Director, Mathias Katamba presenting the bank's 2021 outlook
Dfcu bank overcame COVID-19 disruptions to consolidate growth in 2020.
According to the bank's results for the year ended December 2020 released today, dfcu's asset base increased by 18% from Ushs2.95 trillion to Ushs 3.49 trillion in 2020, upheld by strong growth in liquid assets and loans and advances.
The bank's customer deposits grew by 27% from Ushs2.039 trillion in 2019 to Ushs2.59 trillion in 2020.
Addressing the press at the bank's head offices in Kampala, Mathias Katamba, the dfcu bank Managing Director said the growth was as a result of both newly acquired and existing clients across the business segments.
"Management implemented a clear strategy of growing the liability base, as well as retention of the existing customer relations," Katamba said.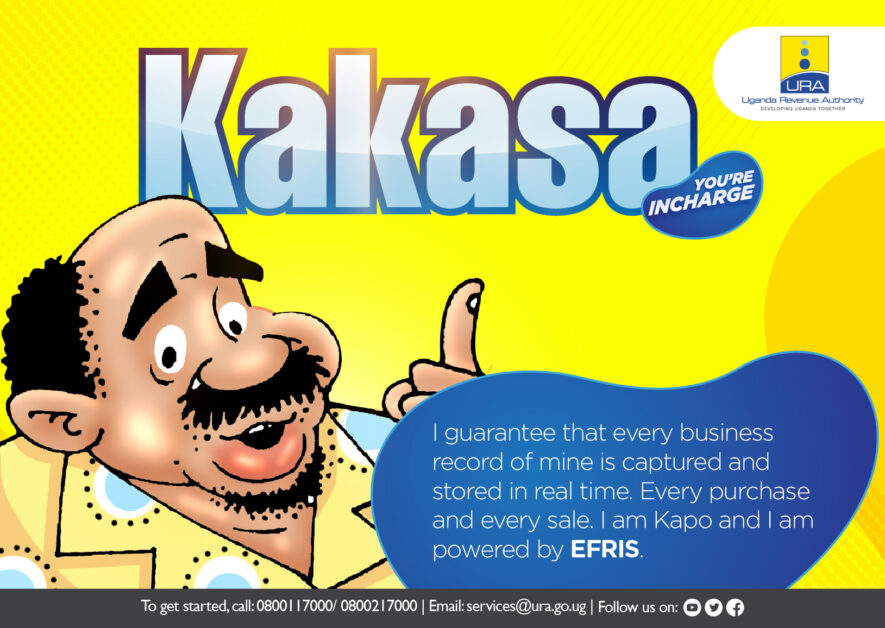 Loans and advances to customers increased to Ushs1.77 trillion in 2010, up from Shs1.539 trillion in 2019.
Results further show that shareholders' funds grew by 4% from Ushs569.7 billion to Ushs592.9 billion as result of increase in retained earnings.
"Overall interest income increased by 6% from Ushs 325 billion in 2019 to Ushs 342 billion in 2020 due to the increase in the loans and advances and government securities," Katamba said.
However, net loan loss provisions increased by 107% from Ushs 14 billion in 2019 to Ushs 30 billion in 2020.
dfcu Bank Chief Finance Officer,  Kate Kiiza attributed the increase in the net loan loss provisions  to the negative impact of Covid-19 on the customers' business operations.
"There was also a higher than anticipated impairment charge on the financial asset of Ushs50 billion in 2020 compared to Ushs10 billion in 2019," Kiiza said.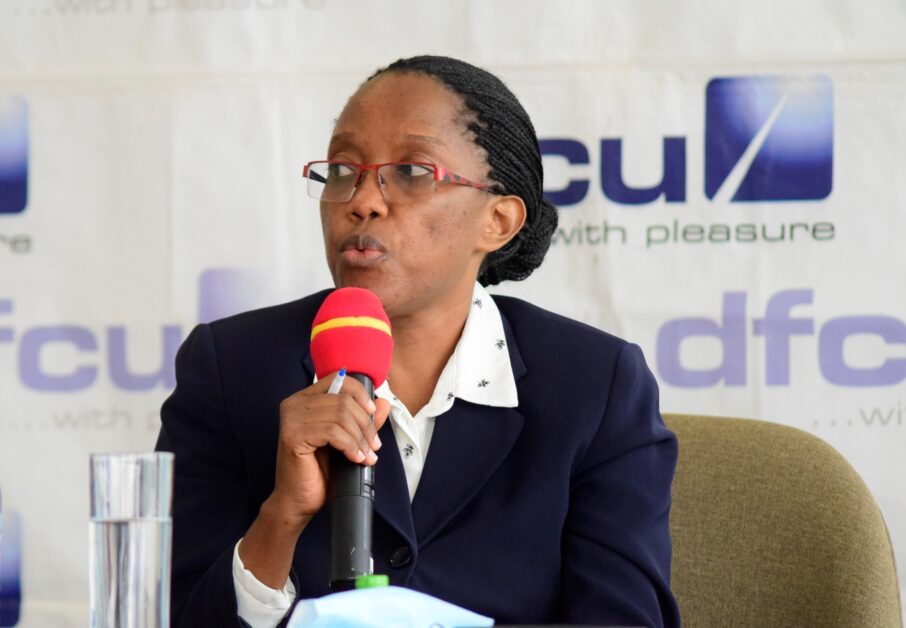 The bank's net profit after tax decreased to Ushs24 billion due to the negative impact of provisions for loans and advances, and impairment of the financial asset.
Non performing loans (NPLs) also increased to UShs94.09bn in 2020, up from UShs89.11bn in 2019, while bad loans written off reduced to UShs13.9bn, down from UShs32.5bn recorded a year earlier.
According to Katamba, the company remained well capitalized with capital ratios of 19.34% and 20.94% for tier one and two capital respectively. "Liquidity position remained strong with an average liquid assets ratio above 35%. Considering this robust liquidity and healthy capital position, the Board has proposed a dividend payout of Ushs50.33 per share equivalent to Ushs 37.65 Billion Shillings," Katamba said.
The Future
Katamba said dfcu will endeavor to play an active role in transforming the economy and enhancing the well-being of people is in line with the
efforts of economic recovery in the new normal environment.
"Even though challenges remain for a number of sectors, we remain committed to supporting small and medium scale enterprises, advancing the cause of women in business, supporting key sectors of the economy in Agriculture, Manufacturing, Trade, Construction, Communications and
Services. We have also laid the foundation to play an active role in the emerging Oil and Gas Sector," Katamba said.
He added: "We shall also continue to invest in capabilities that increase convenience for customers in the digital and alternative
channels space and innovate products and services that improve the efficiency of our services and provide an allround excellent customer experience."
| | |
| --- | --- |
| Top 5 shareholders of dfcu Limited | Percentage |
| Arise B.V. | 58.70% |
| IFU | 9.97% |
| National Social Security Fund | 7.46% |
| Kimberlite Frontier Africa Master Fund | 7.35% |
| SSB Russel Investment Company Plc Fund | 1.93% |
Arise B.V is a consortium of Norfinance, FMO and Rabo Development BV.
IFU – Investment Fund for Developing Countries.