Christine Atieno Muga (Right), the CEO of Mt. Elgon Women Specialty Coffee and her team at work
In the heart of Uganda's eastern region, a remarkable transformation is brewing, led by a visionary entrepreneur, Christine Atieno Muga. As the CEO of Mt. Elgon Women Specialty Coffee, Christine Atieno Muga exemplifies the very spirit of entrepreneurship, demonstrating how a potent combination of determination and vision can lead to remarkable success.
Christine and her team have carved a niche for themselves as the epitome of coffee quality in Uganda.
At the core of this success story lies a unique approach – one that not only produces outstanding coffee but also empowers the very women who drive this enterprise. Through collaboration with 50 farmer groups, encompassing an impressive 658 farmers, 432 of whom are women, Christine has cultivated a network of empowerment and progress. The journey of Mt. Elgon Women Specialty Coffee extends from the careful nurturing of coffee cherries to the final stages of roasting, packing, and exporting green beans, catering to both local demands and international markets.
Christine's achievements have not gone unnoticed. She soared to prominence as one of the distinguished top ten winners in dfcu Bank's Rising Woman challenge, an initiative that spotlights, mentors, and celebrates women entrepreneurs who are shaping the landscape of business.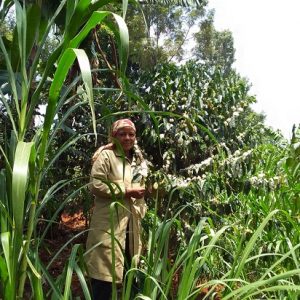 Join us as we delve into the remarkable journey of Christine Atieno Muga, exploring her insights, motivations, and the transformative impact she continues to make in the worlds of business and empowerment.
What inspired the initiation of your business?
In 2012, I witnessed the absence of quality coffee producers in our region. I underwent training but faced setbacks, including a failed company in 2013. Undeterred, I formed my own women-led company in 2015, producing exceptional coffee that gained appreciation from buyers, including those in the USA. Notably, during the COVID-19 pandemic, we secured funding to enhance coffee quality through biodigesters. Our endeavors have expanded the business to involve around 1,000 smallholder farmers.
The Rising Woman award showcases the power of resilience and determination. How do you cultivate these qualities in yourself, and how have they helped you overcome obstacles?
Following this achievement, our study tour to Nairobi enabled us to exchange insights with even more accomplished businesswomen. From Rising Woman, I realized the importance of leveraging support rather than waiting for it and this mindset shift prompted us to restructure our company for sustainable success. Consequently, we've brought in contract professionals to manage key aspects and resource mobilization has also intensified, Notably, we're addressing financial hurdles faced by women by providing small loans at a nominal interest rate. These steps reflect how the award has guided our proactive problem-solving approach.
Could you share some of the significant milestones or accomplishments you're particularly proud of?
Certainly, the Raising Women Initiative stands as a pivotal milestone for me. It reshaped my mindset significantly, beginning with the engaging proposal writing training. Yet, the pinnacle was the enlightening experience of pitching before a challenging panel. This transformed me as the CEO of Mount Elgon Women in Specialty Coffee. A memorable advice from a panelist resonates: "Don't confine your business to the bedroom; bring it to the sitting room." This advice became my motto. Now, we're placing our business in the open, inviting partners to witness its progress. We're extending an invitation to individuals interested in buying shares and partnering with us openly and collaboratively. This transparency reflects a tremendous accomplishment with community-wide impact.
What was your experience writing the proposal?
Composing the proposal was a collaborative effort. While I tackled certain sections, my team contributed to others. Together, we navigated the process as a united front. Legal documents were essential, necessitating clearances from authorities like Uganda Revenue Authority and PPD. The proposal was submitted to the DFC Rising Woman program, yet its utility extended beyond, serving as a resource-finding tool. Overall, the proposal process was impactful, underscoring its significance and effectiveness.
From your experience, what do you think holds most women from building businesses?
What primarily impedes women from starting businesses, in my experience, is often limited education. Many are those who didn't progress past senior levels and are seeking basic survival. Additionally, a fixed mindset can deter them. Unrealistic expectations of quick profits clash with the reality of gradual returns and initial investments. Financial constraints also play a significant role. Many believe substantial funds are a prerequisite, though even small amounts can initiate a business. Addressing this, we offer incremental approaches, skills training, and financial education.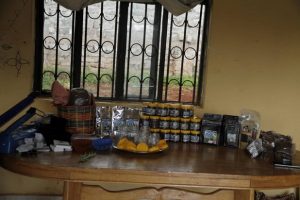 Passion-driven endeavors are encouraged over simply mimicking others. Exposure trips and sharing success stories have proved valuable. Gender dynamics, deeply influenced by cultural norms, further challenge women. Societal expectations and some men's reluctance to allow women into business restrict opportunities. Such issues contribute to the hesitancy of women to engage in entrepreneurship.
Any advice to women entrepreneurs out there?
It's important to believe in your capabilities regardless of your location. Patience is key on this journey, coupled with a mindset shift. Start with your current resources and situation; as you progress, other opportunities will unfold. For instance, if capital is what you require and you exhibit organizational prowess and intelligence, financial institutions will be more inclined to support you.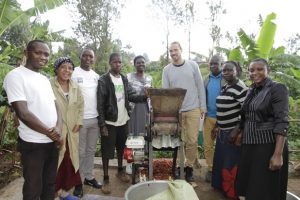 Now is the time to awaken your ambitions and take action. Let's step forward collectively and engage in entrepreneurial pursuits. Remember, when a woman prospers financially, it contributes to the prosperity of the entire nation. Furthermore, the education of a woman reverberates through the entire community, creating a positive impact on numerous lives.